From Grexit To Frexit: Financial Media Stretches To Find Catchy, Derivative Nicknames For Countries Leaving The EU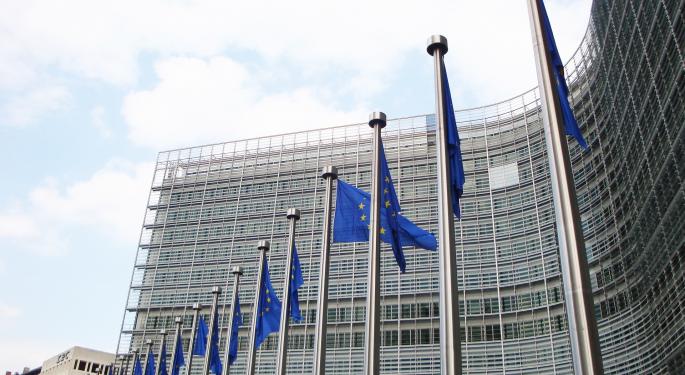 Before "Brexit," there was "Grexit."
The term "Grexit" — a combination of the words "Greek" and "exit" — is believed to have originated by Citigroup's economist Ebrahim Rahbari in 2012. Supporters of "Grexit" believe Greece's economic future is better served apart from the European Union (EU) and unbound by its terms and conditions on loans and other reconstruction programs.
"Grexit" supporters also feel reintroducing the country's own currency, the drachma, would boost exports and encouraging tourism and improve the overall economy.
Back in 2012, "Plan Z" was drawn up to enable Greece's withdrawal from the eurozone in the event of a Greek banking collapse. The plan was ultra-secret and drafted by a small group of EU and International Monetary Fund (IMF) officials.
And then there was "Brexit."
The United Kingdom, one of the European Union's top-performing economies, held an election in late June in which the people decided the country's future is better served outside of the European Union.
Related Link: Post-Brexit, All Eyes Are On PrExit
Many "Brexit" supporters expressed their frustration with British politicians being overruled by bureaucrats in Brussels, which houses the capital of the EU.
Despite the fact that currency investors punished the British pound immediately following the "Brexit" vote, momentum is gaining in other countries to push their governments to hold similar referendums.
Swedexit, Italexit, Frexit
"Swedexit," "Italexit," "Frexit" and other acronyms are being increasingly used within social media circles, but the idea of an Italian, French or Swedish exit from the European Union isn't necessarily a new concept for many countries.
The U.K.-based Telegraph reported in 2014 that the solution to Italy's financial woes is "quite simple"; the country should initiate "Italexit." Bloomberg shared a similar point of view two years prior and said that Italy has "the most reason" to quit the euro.
Sweden-based The Local reported prior to the "Brexit" vote that a survey showed only 39 percent of Swedes think it's a "good idea" for their country to be a member of the European Union.
Finally, "Frexit," or France's exit from the European Union, appears to be the least likely event to happen. The country's President François Hollande has already ruled out a referendum on the country's membership within the European Union, and only one party, the National Front, is calling for a referendum.
Did you like this article? Could it have been improved? Please email feedback@benzinga.com to let us know!
View Comments and Join the Discussion!
Posted-In: Bloomberg Brexit drachmaEurozone Top Stories Markets Media General Best of Benzinga