Did You Know Apple Invested $148 Billion In Foreign Corporate Debt?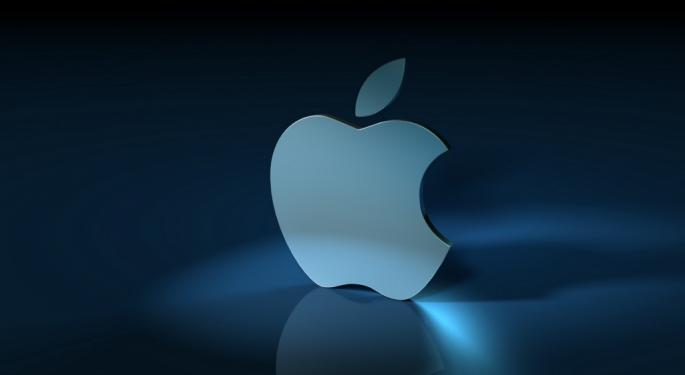 Apple Inc. (NASDAQ: AAPL) massive $250-billion plus cash hoard held overseas isn't all cash sitting in a bank account. In fact, Apple owns $148 billion worth of corporate debt — enough to make it the world's largest fixed-income mutual fund.
According to a Bloomberg's Claire Boston, it is apparent that Apple wants to invest its capital somehow as it has no interest in returning it back to the United States and become subject to a 35 repatriation percent tax rate. Meanwhile, sitting on one-quarter of a billion dollars in pure cash isn't the most efficient way to invest capital and safe corporate bond investments even offer a better yield compared to U.S. Treasuries and money market funds.
As a whole, close to 60 percent of Apple's foreign cash is invested in corporate debt which marks an increase from around 40 percent just five years ago.
Granted, investing in corporate bonds does have some risk attached to it, especially lower quality debt products. We do not know the breakdown of Apple's investments in terms of debt ratings but Bloomberg's research suggests most investments are allocated to higher-quality instruments such as AA-rated.
Apple also prefers bonds with a three- to five-year duration that are more liquid so if its plans do change it will be easier to liquidate the holdings.
Finally, she noted that while other technology companies also invest their foreign cash in corporate debt, Apple is certainly a stand-out because it has so much money.
Related Links:
Tim Cook On Politics And His Relationship With The White House
Udall: Apple's Cash Flow Undervaluation Is 'F'ing Absurd'
_______
Image Credit: By Aleeexfernandez (Own work) [CC BY-SA 3.0 (http://creativecommons.org/licenses/by-sa/3.0) or Public domain], via Wikimedia Commons
Posted-In: Apple Apple Cash Bloomberg Claire BostonEmerging Markets Markets Tech Media Best of Benzinga
View Comments and Join the Discussion!