Boosting Efficiency Is Big News In Crypto, But Does It Impact Price?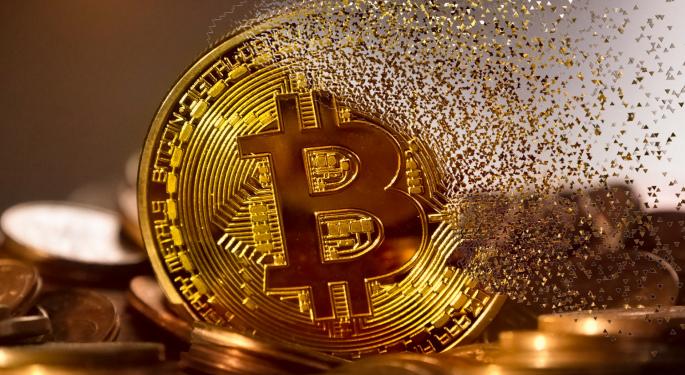 Efficiency is at the core of cryptocurrency's appeal and value for investors, and the drive for efficiency is seemingly on the uptick in 2020.
The latest development comes from research at MIT into more efficient transaction routing along the blockchain. announced this week, the new framework could potentially make bitcoin transactions up to 4x faster.
Good News Is No News
While developments like this could mean even greater adoption of these coins and potentially cement their role in an entirely new segment of the global economy, but will they? How have fundamental advances in efficiency and protocol impacted the digital currency market and how much emphasis should crypto traders place on stories like these.
Access up to 100x leverage on cryptocurrency pairs on CryptoRocket
For its part, the news from MIT concerning its new "Spider" transaction framework had seemingly little impact on bitcoin price. Further, although transaction volume in bitcoin is at a multi-year high, it's still nowhere near the levels it saw at the height of the crypto boom in 2017.
Show Me The Use-Case
Nevertheless, the MIT proposal gets to the heart of the scalability problem that has long-plagued cryptocurrencies. If transactions can be executed more quickly across a single blockchain, a greater volume of transactions could be performed, opening up greater potential for institutional use.
Trade more than 30 cryptocurrency pairs with CryptoRocket
Of course, it's that second step that prevents cryptocurrencies from jumping on these kinds of developments—institutional acceptance or implementation. Until implemented and shown to have a use-case, these types of potentially game-changing development won't be felt in the prices of the assets themselves.
Still, traders should remain abreast of these types of strides in case major financial or technology players do step in, such as the research being done by Jack Dorsey-backed Lightning Labs for Visa Inc. (NYSE: V).
Risk Warning: Trading leveraged products such as Forex and CFDs may not be suitable for all investors as they carry a degree of risk to your capital. Please ensure that you fully understand the risks involved, taking into account your investment objectives and level of experience, before trading, and if necessary seek independent advice. Please read the full Risk Disclosure
CryptoRocket is not directed at any jurisdiction and is not intended for any use that would be contrary to local law or regulation.
View Comments and Join the Discussion!
Posted-In: Blockchain CryptoRocketCryptocurrency Forex Markets