What Libra's 2020 Launch Might Mean For Cryptocurrency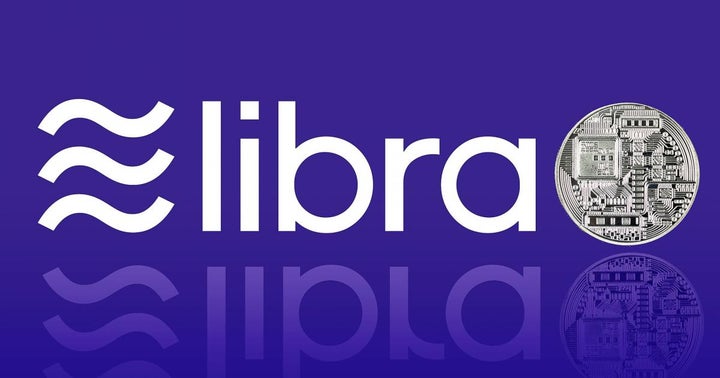 Like in each of the past five or so years, 2020 is almost guaranteed to see a fair amount of volatility in the cryptocurrency market.
This assumption is further supported by the array of crypto-related events that are expected to take place throughout the year. Bitcoin will experience another halving, Ethereum will see more preparation for its eventual 2.0 launch and crypto options trading will be introduced to U.S. traders.
Each event will likely result in some noticeable price action across crypto exchanges. However, no single event is likely to have as wide-ranging impact on the digital asset space as the launch of Libra, the Facebook, Inc. (NASDAQ:FB) backed stablecoin that will also include its own wallet and payment platform, Calibra.
Access up to 100x leverage on cryptocurrency pairs on CryptoRocket
While not truly a cryptocurrency—since it is pegged to a basket of fiat currencies—libra is being heavily associated with the industry. It's impact in this first year could mean a lot of new scrutiny for the industry, both positive and negative.
The Good
The single biggest potential change that libra promises to bring to the larger cryptocurrency world is the migration of real-world cash to a digital ecosystem. While Calibra is shaping up to function similar to other peer-2-peer payment platforms like Paypal and Venmo, the key difference is that the transactions will exist in the new libra denomination and be accessible to a large swath Facebook's global audience of 2.3 billion.
Compare that to the total number of people who have ever owned any cryptocurrency, a figure that cybersecurity firm Kaspersky estimates is just 19% of the world population, about 1.5 billion people.
While some government regulators in the U.S. and E.U, have pushed the brakes on a full-scale launch of libra before there's some form of oversight into the currency, libra adoption in other parts of the world represents the most promising path forward for an economy built around digital currency. Should libra find wider acceptance and use, it's not a stretch to imagine how other digital currencies might try to find purchase into the Calibra ecosystem, particularly with entities like Coinbase and Xapo in the Libra Association that will steward the currency.
The Bad
On the other hand, the most pressing risk that libra poses to the future of cryptocurrency is the visibility and reputation of the giant tech companies that are backing it, specifically data-hungry monoliths like Facebook and Uber. Both companies have a history of high profile data breaches and governments are rightly skeptical of the ability of these tech companies to protect and make responsible use of their user's personal financial information.
Trade more than 30 cryptocurrency pairs with CryptoRocket
All of which casts a shadow on the potential adoption and viability of libra as an everyday payment option. And if users or governments don't have confidence in the premise of libra, it could stand to damage the already skeptical reputation that follows other cryptocurrencies in the minds of the public.
Again, libra is currently the first and, so far, best option for a mainstream digital currency. While libra's potential for failure isn't necessarily a killing blow for cryptocurrency, its likely struggles could further hamper digital assets after years of volatile peaks and valleys.
The Unknown
Ultimately, libra represents a big question mark in the crypto space. It's possible that libra will represent such a distinctly different option to other cryptocurrencies that the two worlds won't intersect at all.
However, most indications point to libra as being the world's first collective step toward performing daily transactions with digital currency. Whether or not bitcoin or ethereum intends to share that same fate is yet to be seen, but they will most certainly receive their own attention as libra attempts to launch throughout 2020.
Risk Warning: Trading leveraged products such as Forex and CFDs may not be suitable for all investors as they carry a degree of risk to your capital. Please ensure that you fully understand the risks involved, taking into account your investment objectives and level of experience, before trading, and if necessary seek independent advice. Please read the full Risk Disclosure
CryptoRocket is not directed at any jurisdiction and is not intended for any use that would be contrary to local law or regulation.
Imgage Source: Alpari Org via Flickr
© 2021 Benzinga.com. Benzinga does not provide investment advice. All rights reserved.
---