Today In Cryptocurrency: Robinhood Wallet Rumors, Lockup Expiration Driving Prices Lower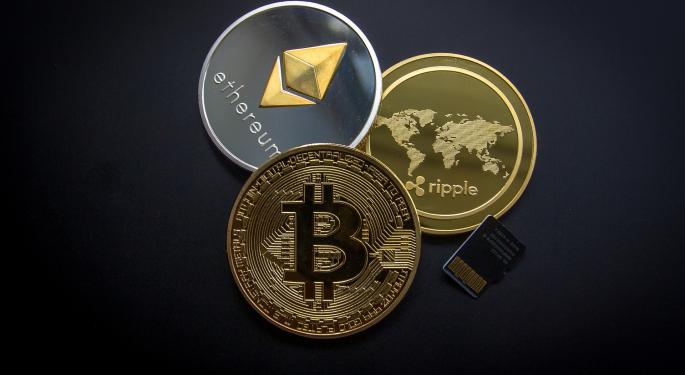 The cryptocurrency market struggled again on Tuesday, with most major cryptocurrencies trading lower by more than 2 percent on the day. Here's a look at some of the headlines that were moving the cryptocurrency market today — and which currencies were on the move.
Headlines
Popular trading app Robinhood has posted new job listings for cryptocurrency engineers that specifically mention digital wallet creation. Last month, Robinhood raised $363 million to beef up its Robinhood Crypto trading platform, and Bloomberg reported Robinhood is also seeking a U.S. banking license as well. The news could mean Robinhood may ultimately be a real threat to leading currency exchange Coinbase.
Blockchain Capital partner Spencer Bogart told CNBC one of the reasons cryptocurrencies have been under so much pressure of late is because of crypto hedge funds that were formed last year are hitting their one-year lock up expiration and investors are redeeming out of the funds and cashing in on gains during last year's huge spike in crypto prices. In turn, the funds are forced to sell assets, which could drive cryptocurrency prices lower in the near-term.
Andreessen Horowitz has raised $300 million to dedicate to its first ever cryptocurrency fund. The venture capital firm's new fund will be comprised of investments in cryptocurrencies and tokens in a wide range of development stages and will take a long-term buy-and-hold approach.
Price Action
The Bitcoin Investment Trust (OTC: GBTC) traded at $9.27, down 5.4 percent.
Here's how several top crypto investments fared Tuesday. Prices are as of 3:45 p.m. ET and reflect the previous 24 hours.
Bitcoin declined 1.8 percent to $6,161;
Ethereum declined 4.7 percent to $439;
Ripple declined 2.6 percent to 46 cents;
Bitcoin Cash declined 5.9 percent to $714;
EOS declined 6.4 percent to $7.73.
The three cryptocurrencies with at least $1-million market caps that have made the biggest gains over the past 24 hours are:
Cashcoin: $2.3-million market cap, 726.3-percent gain.
BiblePay: $1.4-million market cap, 58.0-percent gain.
Elite: $2.3-million market cap, 41.1-percent gain.
The three cryptocurrencies hit hardest in the past 24 hours were:
Tao: $8.1-million market cap, 25.5-percent decline.
Russian Miner Coin: $6.3-million market cap, 23.8-percent decline.
Bitcoin Atom: $6.2-million market cap, 23.1-percent decline.
Related Links:
Today In Cryptocurrency: Jack Ma Says Bitcoin Is A Bubble, More Institutions Trading Cryptos
Is The Price Of Bitcoin Becoming More Or Less Volatile After Security Breaches?
View Comments and Join the Discussion!
Posted-In: Andreessen Horowitz Bitcoin CashCryptocurrency News Global Top Stories After-Hours Center Markets Best of Benzinga