Today In Cryptocurrency: Blockchain-Powered Journalism, Congress Must Disclose Crypto Investments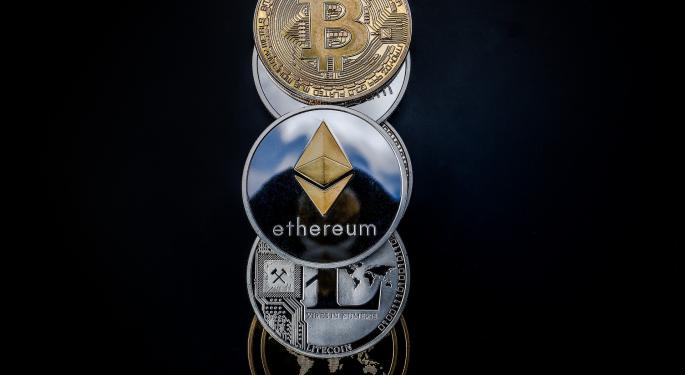 The cryptocurrency cooled further on Thursday, with most major cryptocurrencies trading down less than 1 percent on the day. Here's a look at some of the headlines that were moving the cryptocurrency market today — and which currencies were on the move.
Headlines
The Colorado Sun and media company Civil are launching an ad-free publication owned by reporters that uses blockchain technology to assess content, reward quality reporting and grade journalists on their work. The idea is an experiment in reducing the potential influence of advertising on journalism, and Civil plans to launch its own cryptocurrency as part of the project. Several former Denver Post reporters have already joined the Colorado Sun, which launched its first Sunriser newsletter on Wednesday afternoon.
The House Committee on Ethics has said U.S. lawmakers will now have to disclose personal cryptocurrency investments that exceed $1,000. The Ethics Committee also strongly urged any lawmaker considering participating in an ICO of any kind to notify the House before doing so as Congress seeks to ensure objectivity in cryptocurrency regulation.
Litecoin founder Charlie Lee told CNBC that the string of global cryptocurrency exchange security breaches that have resulted in the theft of more than $1.1 billion in investments so far this year don't reflect vulnerabilities in the cryptocurrencies themselves. Lee argued that a bank robbery doesn't impact the price of gold and said the burden of token security ultimately falls on the investors themselves.
Price Action
The Bitcoin Investment Trust (OTC: GBTC) traded at $10.74, down 1.3 percent.
Here's how several top crypto investments fared Thursday. Prices are as of 3:45 p.m. ET and reflect the previous 24 hours.
Bitcoin declined 0.8 percent to $6,719;
Ethereum declined 2 percent to $524;
Ripple declined 1.4 percent to 53 cents;
Bitcoin Cash declined 2 percent to $871;
EOS declined 1.2 percent to $10.38.
The three cryptocurrencies with at least $1-million market caps that have made the biggest gains over the past 24 hours are:
E-coin: $4.2-million market cap, 40.5-percent gain.
KiloCoin: $6.5-million market cap, 36.4-percent gain.
NoLimitCoin: $20.7-million market cap, 35-percent gain.
The three cryptocurrencies hit hardest in the past 24 hours were:
Carboncoin: $1.2-million market cap, 38.1-percent decline.
Zeitcoin: $3.0-million market cap, 33.8-percent decline.
Mintcoin: $3.4-million market cap, 29.0-percent decline.
Related Links:
Today In Cryptocurrency: $30 Million Stolen From Bithumb Exchange, Tether Confirms Dollar Reserves
Is The Price Of Bitcoin Becoming More Or Less Volatile After Security Breaches?
View Comments and Join the Discussion!
Posted-In: Blockchain Charlie Lee Litecoin today in cryptocurrencyCryptocurrency Top Stories Markets Best of Benzinga