Today In Cryptocurrency: Bitcoin An 'Environmental Disaster,' Square Gets NY Crypto License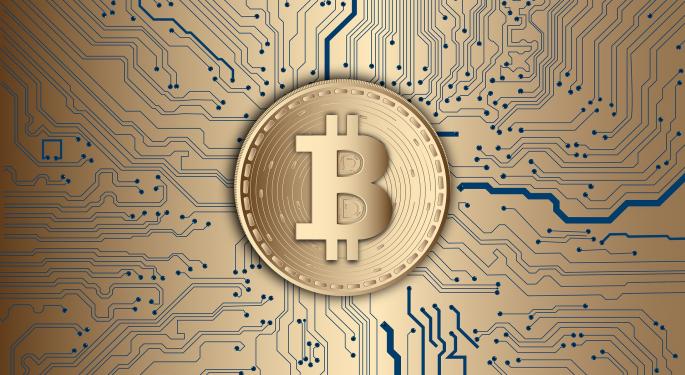 After a brutal week last week, the cryptocurrency market bounced back on Monday, with most major cryptocurrencies trading up more than 2 percent on Monday. Here's a look at some of the headlines that were moving the cryptocurrency market today — and which currencies were on the move.
Headlines
The Swiss Bank of International Settlements blasted bitcoin in a new paper entitled "Cryptocurrencies: Looking Beyond The Hype." In the report economist Hyun Song Shin compared cryptocurrencies to beanie babies, baseball cards and Tamagotchi and said bitcoin only holds value because its investors believe it does. The paper describes bitcoin as "a combination of a bubble, a Ponzi scheme and an environmental disaster," noting the huge electricity consumption of crypto mining and the fact that many crypto problems will simply compound if the market increases in scale.
Payments leader Square Inc (NYSE: SQ) has obtained a license allowing cryptocurrency transactions on Square's Cash App. Square reported $34.1 million in revenue from bitcoin buying and selling on its app in the first quarter but also saw bitcoin-related costs rise to $33.9 million.
According to a Financial Times report, business schools are racing to expand their curriculums to include more blockchain and crypto-related courses. The New York University Stern School of Business, one of the first to offer a course on the subject, saw its enrollment in its blockchain and cryptocurrency class double over the past year.
Price Action
The Bitcoin Investment Trust (OTC: GBTC) traded at $11.25, up 2.7 percent.
Here's how several top crypto investments fared Monday. Prices are as of 3:45 p.m. ET and reflect the previous 24 hours.
Bitcoin gained 3.0 percent to $6,746;
Ethereum gained 2.9 percent to $517;
Ripple gained 2.2 percent to 54 cents;
Bitcoin Cash gained 3.9 percent to $886;
EOS gained 1.2 percent to $10.68.
The three cryptocurrencies with at least $1-million market caps that have made the biggest gains over the past 24 hours are:
SIBCoin: $15.6-million market cap, 138.4-percent gain.
Carboncoin: $1.9-million market cap, 88.1-percent gain.
Zeitcoin: $3.5-million market cap, 48.5-percent gain.
The three cryptocurrencies hit hardest in the past 24 hours were:
Vsync: $1.7-million market cap, 41.5-percent decline.
BlueCoin: $1.5-million market cap, 26.1-percent decline.
Skycoin: $69.4-million market cap, 23.2-percent decline.
Related Links:
Today In Cryptocurrency: Crypto Mining In Kosovo, Alternative Explanation For Sell-Off
Is The Price Of Bitcoin Becoming More Or Less Volatile After Security Breaches?
Posted-In: Bitcoin today in cryptocuurrencyCryptocurrency News Top Stories After-Hours Center Markets Best of Benzinga
View Comments and Join the Discussion!