The Biggest Mistake Founders Make When Pitching A Venture Capitalist
What's the biggest mistake founders make when pitching venture capitalists?
According to Daniel Ciporin, General Partner at Canaan, it's trying to justify high valuations generated early on in the fundraising process.
Ciporin made the comment Tuesday afternoon appearing on a panel at the 2018 Benzinga Global Fintech Awards.
"One of the biggest mistakes I see founders make is when you try to justify valuations on a later round," he said. "On the next round, you're really going to need to outperform more than you did before. The psychology of raising money is if you're going to do a down round, which some companies end up doing, they put you in a category that you don't want to be in, whether it's right or not.
"I would encourage people raising money not to optimize for valuation and optimize for the right partner."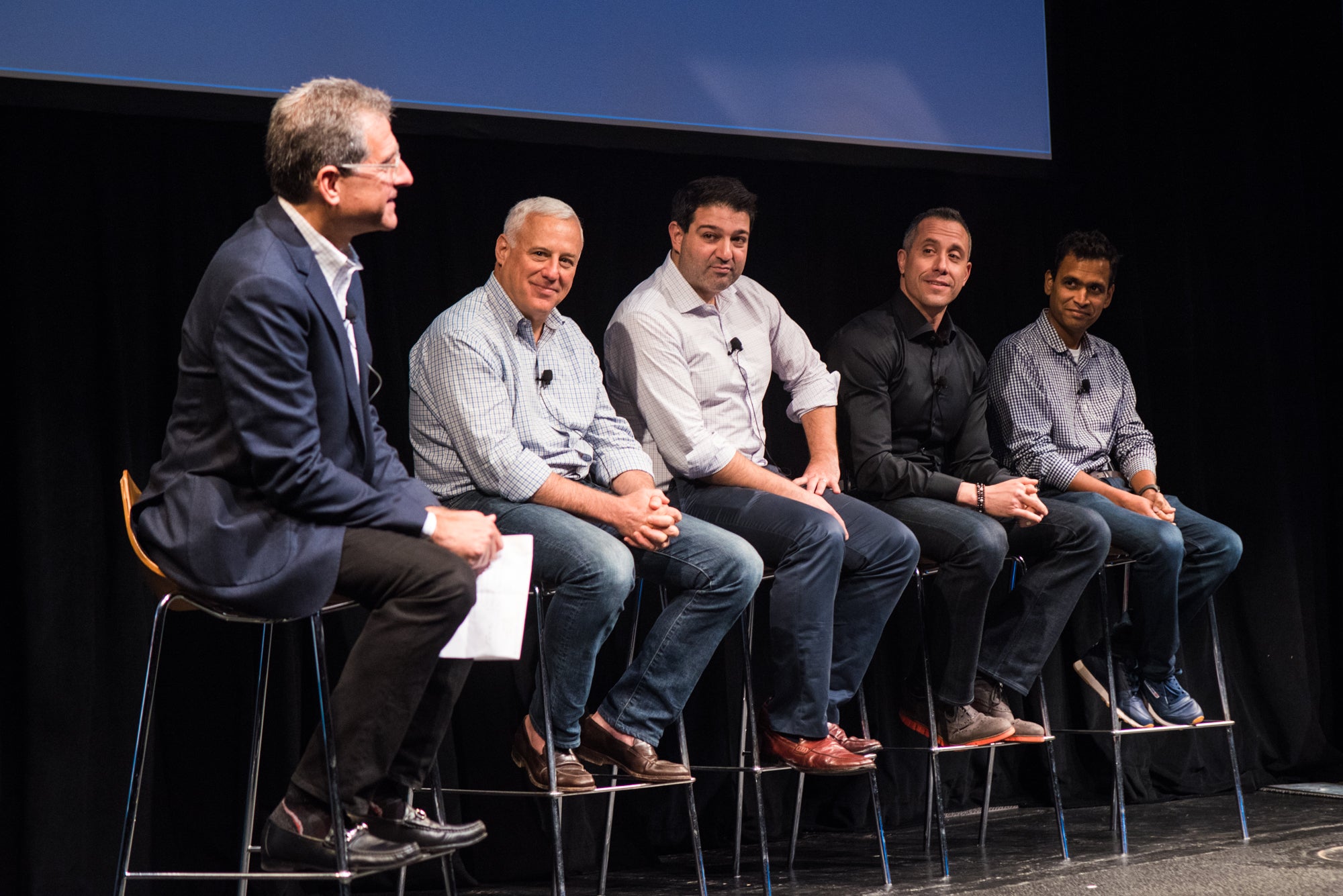 Where The VC's Stand On Blockchain
The panel also consisted of Kamran Ansari, principle and Venture Partner at Greycroft; Victor Pascucci, managing partner at Lightbank; and Schwark Satyavolu, General Partner at Trinity Ventures.
Of course the moderator—Murray Indick, partner at Morrison Foerster—asked the panel about crypto and blockchain. Here's where the panel stands on venture capital in that space.
Schwark Satyavolu:
"ICO's have changed the incentive structures. Personally, I still feel like equity funding is still a better way to build a company, especially in the early stages. I think [cryptocurrencies is] very much of an evolutionary thing that's trying to be compressed into a revolutionary spin."
Victor Pascucci:
"I think what people aren't realizing is if you're going to sell blockchain to an enterprise, it's the hardest sell you'll ever make because it's a whole new way of doing business. So you have to be the best of the best of the best teams to have the authority of the room and deliver trust.
Kamran Ansari:
"There are a small handful of use cases that we identified and thought really make sense. For example, identify fraud. But it's definitely not for everything."
Follow along the two-day event on Twitter with the hashtag #BZAwards.
Related Links:
Alex Mashinsky: The Largest Blockchain Companies Will One Day Be Larger Than Apple, Google
InvestCloud Is Turning Legacy Systems Into 'Amazon-Like' Apps
© 2021 Benzinga.com. Benzinga does not provide investment advice. All rights reserved.
---