Blockchain In Space? Bitcoin Legends Are Working On It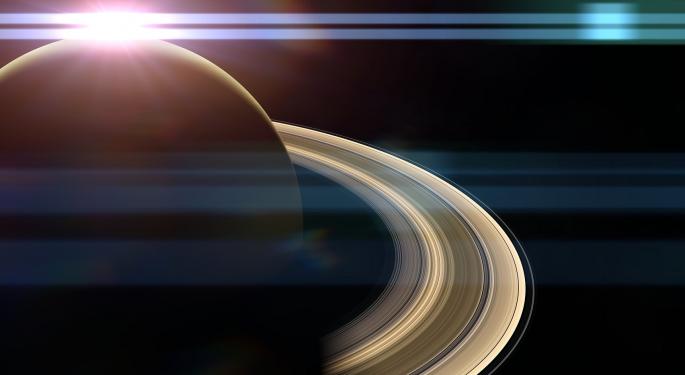 Aim for the stars, as they say.
Blockchain developers view the satellite industry as ripe for a decentralized platform, and the impact of disruption could be huge. The worldwide satellite business market is estimated at $10.2 billion in 2017, according to Global Satellite Business Market report.
Cost remains a barrier to growth and innovation in space, and some doubt whether centralized planning is the best approach for exploring the final frontier. Currently, large players build advanced satellite systems but critics say that central planning and lack of access to space infrastructure have led to dysfunction, high costs and project delays. Consider NASA's annual $20 billion budget that comes with a glaring lack of recent missions or advancements in space.
So what are potential gamechangers up in the sky? Try blockchain-based, open-source satellite systems.
Blockchain Veterans Enter The Race For Space
Former bitcoin core developer Jeff Garzik was instrumental in developing the world's most popular cryptocurrency, bitcoin. Mr. Garzik is a renowned futurist and CEO of Bloq, a blockchain technology firm. Now he's helped the SpaceChain Foundation get off the ground as co-founder and CTO. The Foundation has launched a cost-effective low Earth orbit (LEO) satellite into space. The LEO satellite is equipped with a node that runs on the SpaceChain operating system. "We envision inter-satellite links which involve satellite-to-satellite communications," says Mr.Garzik through a spokesman. In order to have a decentralized mesh network, you first need satellite-to-satellite communications."
There are other high-profile believers in the blockchain-in-space project: Early crypto and blockchain investors Tim Draper and Matthew Roszak. Mr. Draper has previously backed unicorns such as Hotmail, Skype, Tesla and, in 2014, bitcoin. "I am excited by the vision and mission to create an open-source technology that will develop accessible, blockchain, decentralized technologies," Mr. Draper told Benzinga via email. Mr. Draper's space-based investments include SpaceX, Planet, Iceye, Kubos, Bagaveev, and now SpaceChain.
Mr. Roszak is an investor in blockchain projects such as Civic, Factom and QTUM.
Cost-Effective Satellite Systems
How does it work exactly?
A satellite network acts as a blockchain-based platform that provides data collection, storage and application platform.
The Singapore-based Foundation leverages a network of low Earth orbit (LEO) satellites for achieving broad-based connectivity so that anyone and anything can have access to the innovative platform. So what's the difference between GEO and LEO? A GEO satellite orbits the earth over the equator, hovering approximately 22,000 miles up in space. These types of satellites take one complete orbit around the globe in 24 hours, moving in the same direction as the earth's rotation. LEO satellites orbit much closer to earth, typically at an altitude range of only 1,200 miles. They're also cost-effective.
In April, SpaceChain announced a partnership with U.S.-based non-profit corporation Arch Mission Foundation to load Arch Mission's data onto SpaceChain's satellites to collect, distribute and protect human knowledge and data across the solar system.
Apparently, blockchain's applications aren't limited to Earth. They can go anywhere innovation goes.
The preceding article is from one of our external contributors. It does not represent the opinion of Benzinga and has not been edited.
Posted-In: Blockchain contributorCryptocurrency Entrepreneurship Startups Markets Tech General Best of Benzinga
View Comments and Join the Discussion!