Tilray CEO Touts Many 'Cannabis Firsts' In Glowing Letter To Employees After Earnings Call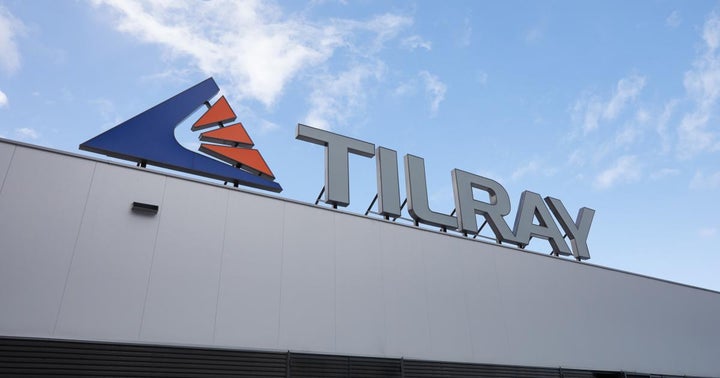 Brendan Kennedy, CEO of cannabis giant Tilray Inc. (NASDAQ:TLRY), posted a letter to his employees after the company hosted its most recent earnings call.
In the letter, Kennedy emphasized the 26% revenue spike in 2020 (compared to 2019) and reiterated that the Nanaimo, Canada-based company is ripe for growth once it wraps up its merger with fellow Canadian cannabis company Aphria Inc. (NASDAQ:APHA) in the second quarter of 2021.
"When we founded Tilray in 2014, we set out to lead, legitimize and define the future of our industry by being the world's most trusted cannabis company," Kennedy wrote. With that vision, Tilray "charted new territory in the industry."
Among the 'firsts' that Kennedy lists include:
Being the first GMP-certified medical cannabis producer in North America
One of the first producers licensed by Health Canada for medical and adult-use production and distribution
First Licensed Producer to legally export medical cannabis from North America to Africa, Australia, Europe and South America.
First producer to receive cultivation licenses from the national governments of two countries — Canada and Portugal.
Related Link: Tilray Debuts In Portugal Ahead Of Merger With Aphria
Kennedy also praised Tilray's medical advisory board for making sure the company's medical products were "efficacious" and "able to help patients in real-time." Among Tilray's "operational accomplishments" are:
A new "lowcost" GMP-certified production facility in Portugal
"Industry-disruptive" partnerships and alliances with "iconic" global brands giving us
Innovation in the adult-use beverage and edibles product categories
A "robust retail network" in the U.S. via the acquisition and expansion of Manitoba Harvest.
Related Link: Tilray To Buy Hemp Food Company Manitoba Harvest For $317M
Looking Abroad: Tilray highlighted its expansion overseas, with several recent milestones:
In France, the company will supply products for a prescription experiment
In Portugal, it received "the first and only" market authorization to offer medical products
In Spain, Tilray is the first cannabis company approved to ship medical cannabis into Spain
In the U.K., Tilray partnered with Grow Pharma to import and distribute medical cannabis products
"We've also made meaningful progress integrating Manitoba Harvest, and our revenue from this business increased 28%," Kennedy said, citing 12 months of operations in 2020 versus 10 months from its acquisition date in 2019.
Tilray concluded 2020 with about $189.7 million in cash, representing an increase of $34.5 million from the end of the third quarter.
"Size, scale, and resources matter tremendously in industries like ours, where the market itself is evolving and maturing before our eyes," Kennedy said. "It is clear that companies with scale, market footprint, product range, and brand expertise will succeed. The new Tilray is positioned to be one that does."
For the full letter, click here.
Courtesy image
© 2021 Benzinga.com. Benzinga does not provide investment advice. All rights reserved.
---