Viridian Chart Of The Week: Do Cannabis Investors Prefer Safety/Liquidity To Growth?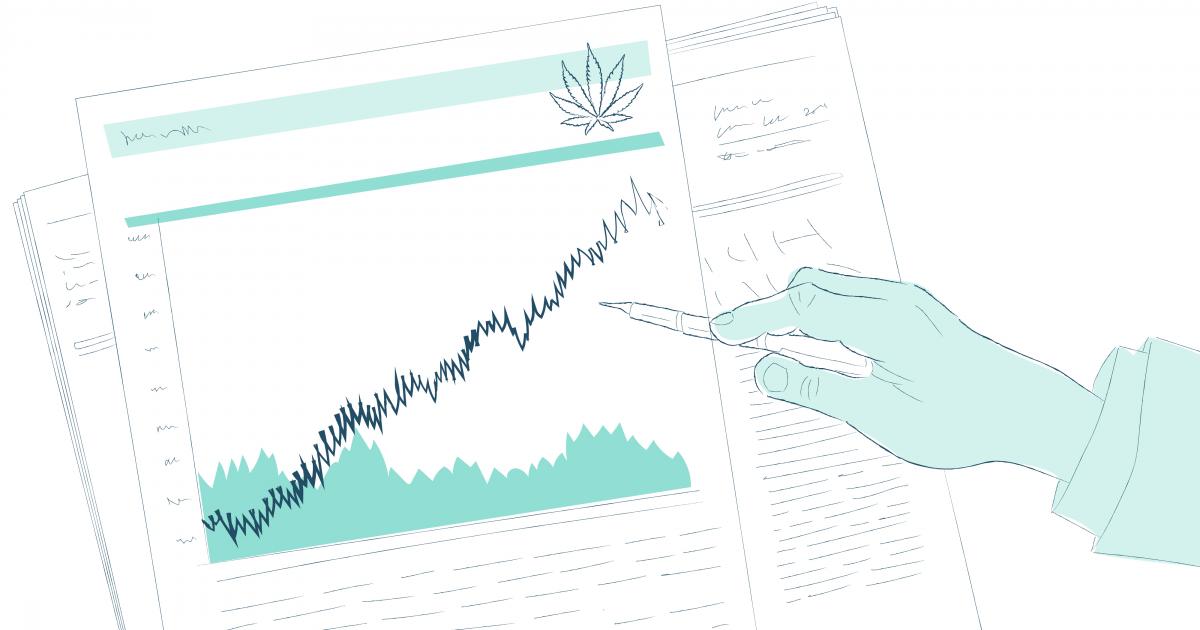 In general, smaller cap public companies trade at higher valuation multiples than larger cap companies due mainly to the expectations of faster growth.
This is NOT the case in the cannabis industry. We looked at the valuations of the largest 6 market cap U.S. cannabis companies compared to the valuations of the 2nd largest 6 market cap U.S. cannabis companies as measured by enterprise value to 2021 consensus analyst revenues and EBITDA estimates.
As the chart shows, the smaller cap companies carry an EV/EBITDA multiple of 13.75X compared to 16.15X for the larger cap companies and a EV/revenues multiple of 3.06X compared to 5.46X for the larger cap companies.
There are a few possible explanations: the market expects smaller companies to need more capex and working capital, reducing free cash flow per $ of EBITDA, or perhaps the market expects higher growth from the larger companies vs. analyst forecasts.
OR what we believe is the primary driver – the market ascribes a "safety/liquidity" premium to the larger companies to more than offset their lower growth. Meaning these companies' greater ability to raise capital, supplement organic growth through acquisitions, and offer stronger stock liquidity.
The Viridian Cannabis Deal Tracker is a proprietary information service that monitors capital raise and M&A activity in the legal cannabis and hemp industry. Each week the Tracker aggregates and analyzed all closed deals and segments each according to key metrics:
Industry Sector (one of 12 sectors, from Cultivation to Brands)

Dollar value of the transaction

Region in which the deal occurred (country or U.S. state)

Status of the company announcing the transaction (Public vs. Private)

Deal structure (equity vs. debt)

Key deal terms (Pricing and Valuation)
The Viridian Cannabis Deal Tracker provides the market intelligence that cannabis companies, investors, and acquirers utilize to make informed decisions regarding capital allocation and M&A strategy.
Since its inception in 2015, the Viridian Cannabis Deal Tracker has tracked and analyzed more than 2,500 capital raises and 1,000 M&A transactions totaling over $50 billion in aggregate value.
Photo by Javier Hasse.
The preceding article is from one of our external contributors. It does not represent the opinion of Benzinga and has not been edited.
© 2020 Benzinga.com. Benzinga does not provide investment advice. All rights reserved.
---