New Cannabis Products: Mini Joints, CBN Softgels, And Drinks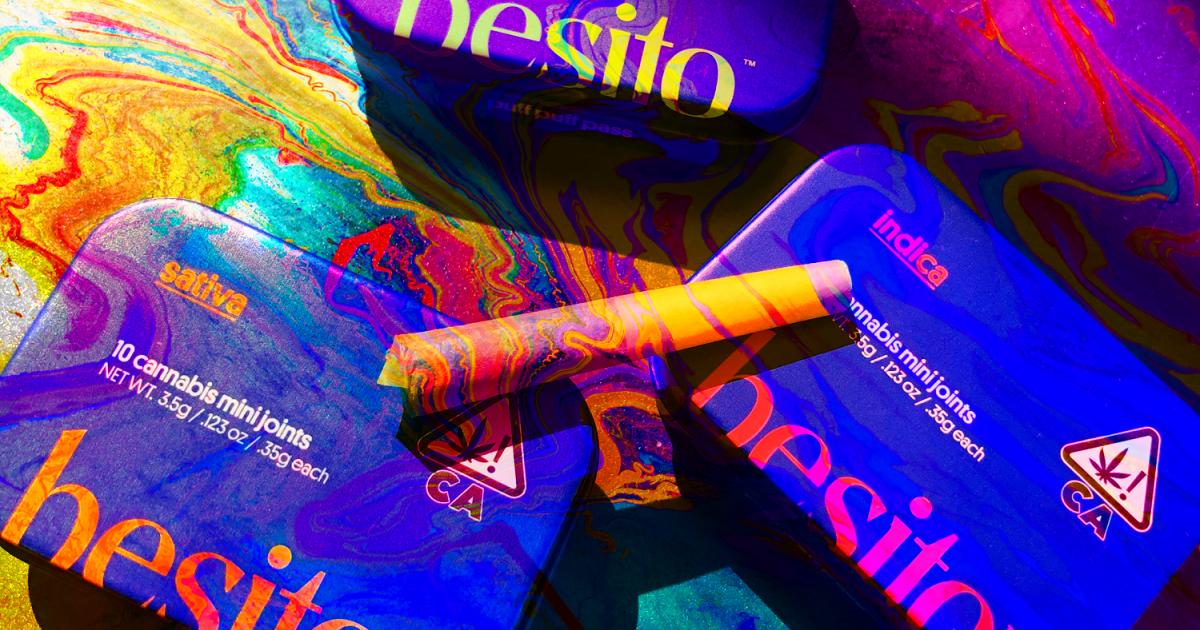 As the cannabis market expands, it's hard to keep track of the many products that launch every week. Benzinga put together a short list of some of the most interesting new cannabis products launched recently.
Besito's Mini Joints
Besito announced its debut in the cannabis flower category, with the launch of a new collection of high-quality pre-rolls, available in a 10-pack of "mini joints" and 1 gram singles.
Much like Besito's iconic vaporizers that boast a "happy high," the brand's carefully sourced whole-flower pre-rolls maintain a commitment to fun and trustworthy cannabis experiences.
Extract Labs' CBN Softgels
Extract Labs launched its PM Formula Softgels, which feature 300 milligram of Cannabinol, or CBN, per bottle.
This nighttime CBD + CBN formula was crafted in-house by our team of scientists, and lab-tested for purity, potency, as well as to ensure there are no pesticides, herbicides, and heavy metals.
"Sleep issues are on the rise with Americans" said Craig Henderson, CEO of Extract Labs. "CBN has been the most requested product from our customers. Our CBN Softgels are made for those who find it difficult to get a good night's rest and are looking for a natural alternative to common sleep medications."
Planet 13's Beverages
Planet 13 (OTCQX:PLNHF) launched Haha Beverages in Nevada.
HaHa recipes celebrate the free, fun-loving spirit of cannabis enthusiasts and are created with love by passionate chefs. HaHa sparkling flavored beverages are available in five flavors: Orange, Lime, Lemon, Berry, and Grapefruit. All are zero calorie, zero sugar using all-natural fruit flavorings and designed for an uplifting high.
"HaHa beverages are our newest addition to our growing Planet 13 brand expansion," said Larry Scheffler, Planet 13's co-CEO. "Our owned brands, with their focus on quality and natural ingredients, are a big hit with consumers at our SuperStore and across Nevada where we have multiple SKUs in the top-10 of their respective categories; edibles, concentrates, and beverages."
Courtesy images
© 2020 Benzinga.com. Benzinga does not provide investment advice. All rights reserved.
---