LeafLogix CEO: Compliance Software Is Crucial For Cannabis Post-Legalization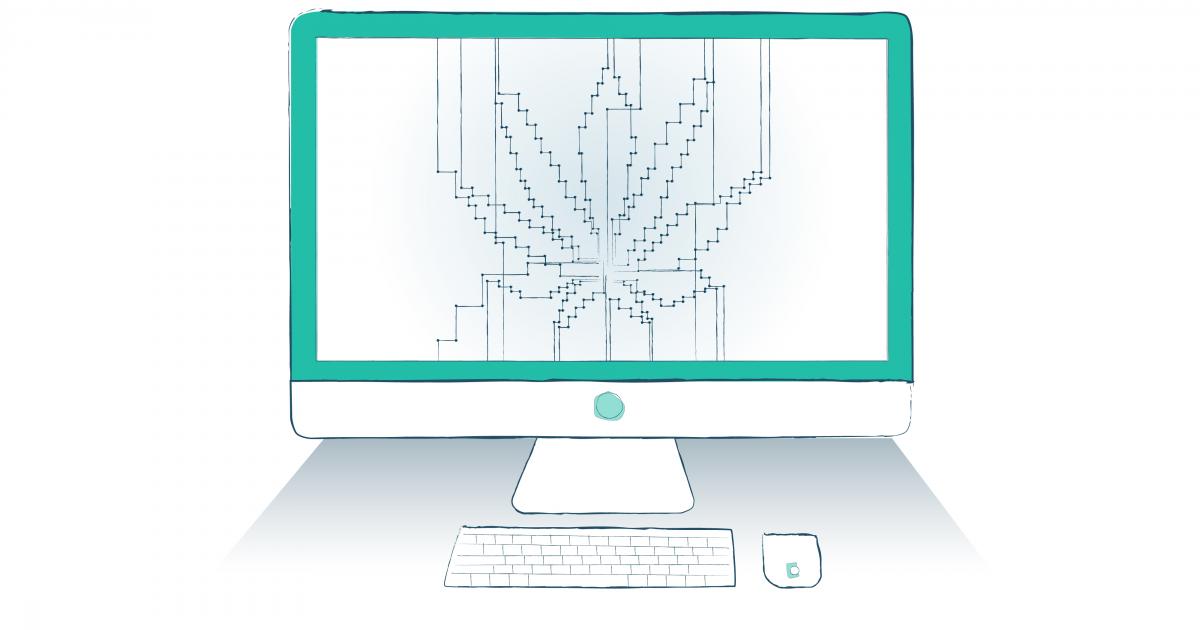 No matter which U.S. Presidential candidate — incumbent Donald Trump or former Vice President Joe Biden — wins on Nov. 3, federal legalization of cannabis is something neither major party ticket supports.
However, Biden does back a decriminalization policy and the potential of a "blue wave" victory for Democrats bodes well for cannabis companies hoping to get federal legalization taken seriously in the future.
For LeafLogix CEO James Minutello, a change of that magnitude would indeed usher in a new era for the cannabis industry and transform the landscape — ultimately for the better.
However, the sector may encounter some problems, he says.
"We've all watched bureaucracy stunt the industry's growth in one market after another," he told Benzinga. "Without clear and decisive regulations in place at both the state and federal level, we could easily see the industry take a step back before it takes a step forward, despite legalization."
Compliance software, which LeafLogix offers, could help diminish some of the interference that is liable to occur between federal and state law, in the case of federal legalization.
Although regulations can be similar in each market, he said, there are many nuances that are unique to each one.
"It will be interesting to see if federal legalization brings about uniformity of rules across all states, or if each state will continue to have its own regulations," Minutello said. "Regardless of what happens, LeafLogix will be able to successfully support all markets. This is due to the underlying architecture of our software, and how it was built for flexibility."
The exec said that LeafLogix helps to stay on top of regulatory changes by updating its software as needed, thus creating guardrails around compliance requirements in every state where it operates.
LeafLogix, which Minutello launched in 2015 when there was a lack of high-end technology within the cannabis space, offers a variety of products that range from POS to B2B wholesale distribution, e-commerce, cultivation and processing.
The software supports growers, distributors, processors and retailers from seed to sale in every cannabis market, including medical, adult-use, CBD and hemp.
Minutello manages the company's strategic vision and sales apparatus, leveraging more than 25 years of experience in supply chain management and logistics.
"This experience, combined with that of co-founder Dan Grawbowski, allowed us to produce a product designed to scale with the growing demands of our clientele," he said.
What Makes LeafLogix Special?
"Nation-wide agreements with large MSOs have helped us achieve significant market penetration across the U.S.," Minutello said.
Up to 70% of the company's existing customers transitioned off of a competing software. This success is attributed to LeafLogix's comprehensive platform integrations, and working with partners such as LeafLink, Springbig, Leafly, Jane Technologies, WeedMaps and Dutchie to provide a platform for cannabis businesses of every size.
Minutello says LeafLogix is "hardware and platform agnostic," allowing for seamless integrations with existing systems.
Today, LeafLogix has offices in New York, Los Angeles, Denver, Toronto and Bogota and is present in 37 states as well as in D.C. and Puerto Rico. It claims to have a dominant market share in states like Nevada, Illinois, Connecticut, Delaware, Michigan, New Jersey and Minnesota, with over 75 percent market share in Massachusetts, Virginia, D.C., Ohio and Maryland.
LeafLogix also plans to expand its existing footprint across California, Oregon, Washington and Canada.
"We're integrated with all state regulatory platforms to remain 100% compliant since inception," Minutello said. "Our company has taken painstaking measures to ensure that our clients are maximizing their resources and have the compliance and operational tools they need to thrive."
Expanding To Latin America And Other Global Opportunities
"I'm excited about growth opportunities in Latin America, Europe, Asia and Africa," Minutello said. "Rolling out a Spanish language version of our software before the end of 2020 will be a signal of what's to come for each area of the globe."
While Asia and the EU are interesting markets in his view, given the size of their total addressable market, it's the export potential from Canada and Latin America that strikes the CEO's attention.
"Particularly LatAm, where the climate and cost of production are by far the most ideal, and the market is only just starting to mature, so it's an optimal time for entry," he added.
LeafLogix has been funded privately since its inception, completing a Series A round of $5.9 million in 2019.
"With either a nominal burn rate or profit per month, a significant amount of that money is still at our disposal while zero debt is on the books," Minutello said.
Lead image by Ilona Szentivanyi. Copyright: Benzinga.
© 2020 Benzinga.com. Benzinga does not provide investment advice. All rights reserved.
---