New Cannabis Products: A CBG Topical, A CBD Line, And CBN + CBD Sleep Oil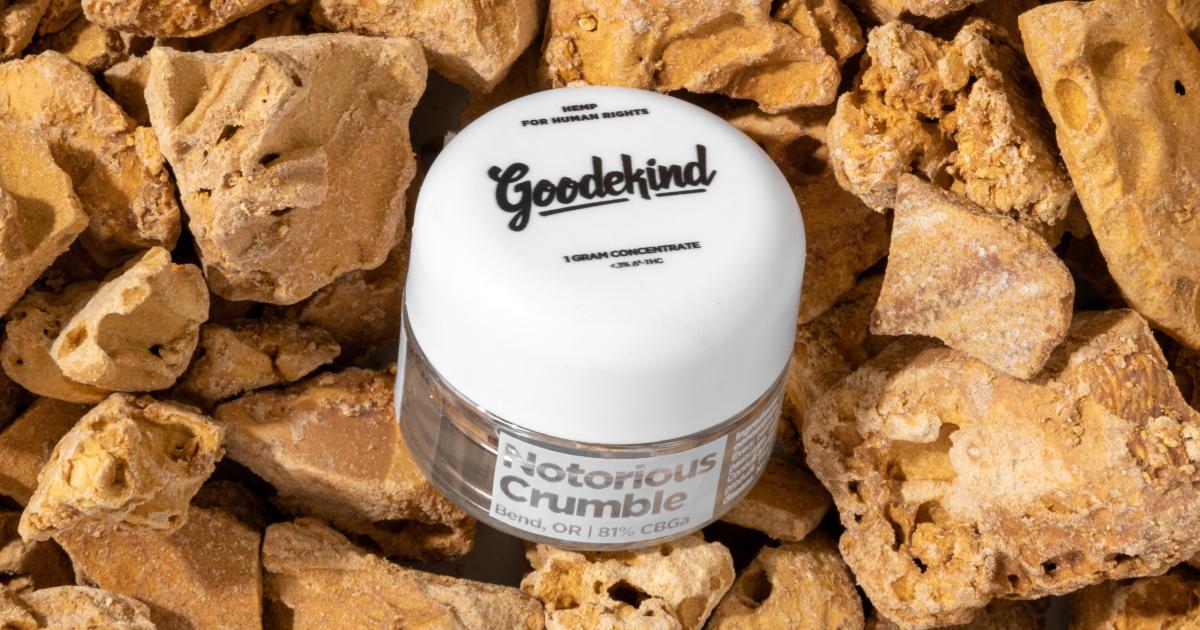 As the cannabis market expands, it's hard to keep track of the many products that launch every week. Benzinga put together a short list of some of the most interesting new cannabis products.
Goodekind's CBG Topical
Goodekind's launched a new CBG topical that contains 300 mg of CBG, organic shea butter, organic beeswax, organic coconut oil, and essential oils and is designed to help with joint pain, inflammation, and dry skin. Goodekind's CBG Crumble comes from organically grown hemp from Oregon and provides a euphoric effect that may be surprising for a hemp product.
"Goodekind is dedicated to making hemp products more accessible while also making a positive impact in the world, which is why we donate an eighth of our profits to human rights initiatives. We believe CBG is going to be the next sought after cannabinoid so we are delighted to be one of the first to market with our new CBG line. Whether you have aches or dry skin, the CBG topical will steer you in the right direction," said co-founder Flip Croft-Caderao.
UPSY's CBD Line
Wellness brand UPSY announced the official launch of its organic CBD product line, made from USA-grown hemp. The brand offers science-based products for everyday use, with effects that compound over time.
It includes beverage blends, CBD tinctures, and topical roll-ons available in three product categories: Align: Designed to support homeostasis, balance mood, and ease stress and anxiety. Available in convenient, on-the-go CBD Beverage Blends naturally flavored using real lemons and CBD Tinctures in 500mg, 1000mg and 1500 milligram strengths.
"We launched UPSY with honesty and consistency so not only do consumers feel their best when life throws them a curve, but they are empowered by their use of CBD and its wellness benefits," said Alex Guarino, Founder and President of UPSY.
BHB's CBN + CBD Oil
Balanced Health Botanicals, a family of hemp-derived CBD brands including flagship brand CBDistillery, just launched a cannabinol (CBN) product. The CBN + CBD 1:3 Sleep Oil is specifically formulated to better promote sleep, relief, and relaxation.
"With the amazing response we see every day from our CBDistillery brand, we continue to put significant emphasis on research and development to offer more comprehensive hemp-based health potential for our consumers and couldn't be more excited to introduce our new CBN + CBD 1:3 Sleep Oil," said Chase Terwilliger, CEO of Balanced Health Botanicals. "We want our customers to know we hear them and are innovating products with them in mind."
Courtesy images.
© 2020 Benzinga.com. Benzinga does not provide investment advice. All rights reserved.
---