Colorado House Bill 1090 And Limited Due Diligence Oversight In Cannabis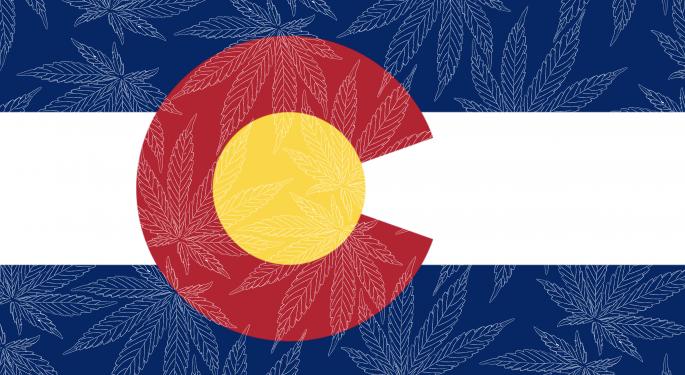 By Chris Woods, founder and CEO Terrapin Care Station.
Colorado House Bill 19-1090 certainly opened the door for increased investment in the cannabis space. Unfortunately, it also appears to be accelerating the homogenization and conglomeration of the state's cannabis industry, shutting out smaller and mid-sized companies, while allowing larger multi-state operations to shape a national footprint outside of the Centennial State.
By enabling publicly traded corporations, as well as qualified private funds, to become eligible to hold an interest in Colorado cannabis businesses upon Marijuana Enforcement Division approval, the bill effectively allows greater investment flexibility. However, there also appears to be a dangerous downside: a lack of due diligence when looking at acquisitions and investments.
A Dearth Of Due Diligence
Let's face it. With banks concerned about federal regulations, cannabis companies are forced to turn to venture-capital investment and deals to raise money. But cannabis stocks remain incredibly volatile, and it can be difficult to unearth the right financial information to know which companies deserve your money. Making matters worse, the fear that this bill would hinder due diligence efforts is already being realized.
After releasing a statewide bulletin acknowledging the Colorado marijuana industry's desire for swift action that would expand access to capital, the MED began authorizing licensees to enter into nonbinding agreements with publicly traded corporations, institutional investors or other entities found suitable by the MED. Consequently, large publicly traded companies started working to build vertically integrated operations through a string of inorganic growth initiatives levered to Colorado. Indeed, the "wholesaling" of the state's cannabis industry is underway.
See also: How Texas Can Do What California Won't: Get Cannabis Regulation Right
Citing limited due diligence, Medicine Man Technologies' parent company, Schwazze, recently terminated a pair of acquisitions of Colorado marijuana businesses. In an investor release, the company noted that through its "rigorous M&A process," key business and valuation issues were revealed, forcing the company to no longer pursue the acquisitions. Schwazze should be commended for walking back the deal after acknowledging the troubled financial landscape. But what happens when M&As like this fall through without any due diligence?
In addition, one of Colorado's largest marijuana dispensary chains announced it had been purchased by a publicly traded cannabis corporation from Canada almost immediately following the MED's publication of emergency rules addressing the implementation of House Bill 1090. In spite of the chain's plans for out-of-state expansion, it turns out the Canadian cannabis giant is in a precarious financial situation itself and proposed compensation involving much more stock in their respective companies than actual cash.
But even before the Colorado bill's passage, concerns existed among many players across the state's cannabis sector, underscored by a torrent of legal actions, lawsuits and securities fraud in other states' legal cannabis industries.
Concerns Surrounding CO HB1090
From worries about how the bill would intersect with the SEC and whether the MED or any state agency would have the resources to regulate foreign securities, to potential anti-trust violations that could create an anti-competitive landscape, to insufficient protections surrounding disclosure requirements (specifically on the OTC market and penny stocks, which historically have been ripe for exploitation), CO HB1090 left a lot to be desired. And it appears the bill's opponents were justified in their apprehension.
While supporters contended HB1090 would keep money to companies within the state's borders, thus far the bill has only empowered massive, well-branded cannabis corporations to take in more shareholder money, executing acquisitions in Colorado that only serve to expand their national footprints and enable them to become an increasingly prevalent force throughout the country.
Plus, with news about operators defrauding their investors breaking on a regular basis, opponents argued HB1090 would open the door for similar securities fraud actions in Colorado, and that the bill would dramatically transform cannabis business ownership and investment across the state. And that's precisely what is happening.
See also: Colorado: Cannabis Purchasing Trends Suggest Switch From 'Consumer' To 'Patient' Amid COVID-19
Investments are currently siphoned toward the "sexy" corporate brands that show up in Google search results pages and in the news, leaving small to mid-sized companies to fend for themselves. To date, smaller, "mom-and-pop" cannabis shops — the ones that truly need expanded access to financial investment — are those that are now being bought up or shut out. And without proper due diligence, a lot of the deals benefitting smaller brands are being derailed.
So, what should investors be aware of?
The Investor's Cannabis Checklist
Especially important in the cannabis space, effective due diligence can bring nefarious players to light. Still a nascent industry lacking federal oversight, the previously highlighted instances of corruption highlight the crucial nature of due diligence in cannabis investment.
Yes, cannabis is one of the country's fastest-growing industries, and the "green rush" is certainly alluring, but cannabis companies are not always forthright about their financial situations. Despite being required to publish revenue earnings, publicly traded companies are wont to obscure how that information actually connects to their overhead and debt.
Lucrative, sure, but no, the cannabis industry is not printing money. Whether by way of taxes, general business costs, or regulatory and compliance costs, investors may not realize how much money operating a cannabis company actually costs. Plus, while revenues might look high, it's important to consider the company's geographic footprint and appetite for growth.
See also: The Inevitable Inexorable Intersection: Cannabis And Banking
Revenues might look high, but is one store buoying other less-than-profitable locations? And even if you understand a company's financial picture both now and in the future, is the current operator trying to flip the business or actually grow it?
Focus on:
Organic revenue growth and whether the company is scaling at an unsustainable rate.
Companies with responsible business principles and shared ideals.
What a thorough market analysis reveals about an organization's footprint.
Whether the company is in compliance with all state laws across the country; Just holding licenses is not enough.
Truly getting to know the beneficial owners and key executives
Understanding ownership structures and contractual agreements
With HB1090 revealing the precarious nature of cannabis investment due diligence in Colorado, entirely too many investors aren't discovering devastating problems until it's too late and the agreement ultimately falls apart. While not exhaustive, the above list provides a solid foundation and will help identify areas in which more comprehensive due diligence is required.
At the end of the day, you don't want to be taken for a ride by any less-than-ethical organizations in the cannabis space. Tailor your efforts to the specific company you're considering investing in, and you'll better understand the risks associated with potential partners, empowering you with the information you need to make an informed decision.
The preceding article is from one of our external contributors. It does not represent the opinion of Benzinga and has not been edited.
View Comments and Join the Discussion!
Posted-In: Chris Woods Colorado Cannabis Terrapin Care StationCannabis News Opinion Markets