By Hernán Panessi, originally published on El Planteo
"There is a market, we are not reinventing the wheel. The circle was built already, it's not earth shattering or anything", says casually Lucas Crivilone. So far this year has already sold about 10 tons of dried cannabis flowers.
Through his company, CPlant, he has set an important precedent in the legal cannabis industry: he carried out the largest global export to the date.
Lucas, an economist, and his partner, businessman Guido Husni, laid the foundations for a millionaire business -and they are still under 30.
"To face the project, we showed what the international product trade looks like and we contacted the corresponding local authorities and those of the countries where the product is sold," Lucas begins.
Knowing the plant and its benefits, CPlant found a disruptive business and a legal framework that protects them. Destination: Uruguay. Thus, Lucas and Guido left Buenos Aires and set up their business in Charrúa lands.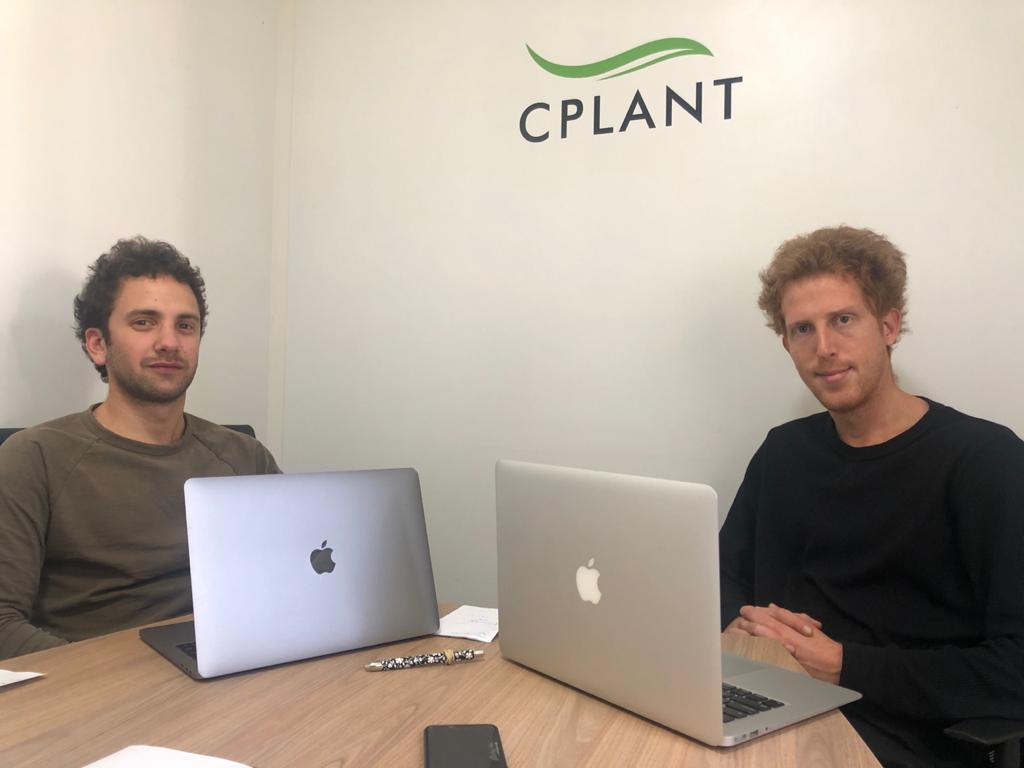 "The election of Uruguay has to do with their solid and advanced legislation. Furthermore, the country has an economic, political and social stability that makes this type of undertaking possible," Chief Operating Officer Ricardo Perna explains .
See also: YVY Life Sciences, A Cannabis Success Story In Uruguay
They later traveled to trade shows, found international investors, and established their network of buyers.
"We show seriousness, good product and we have competitive prices worldwide, of course", completes Lucas, Executive Director.
Success
Since 2019, CPlant has emerged as a vertically integrated company.
"We offer an end to end service. We work with producers, we provide them with genetics, advice, drying, conditioning and sale to wholesalers and retailers. We handle inflorescences, feminized seeds, edible grains and we make biomass for extraction," said Crivilone.
Regarding their success, Perna adds: "Our secret was to create a company with well defined tasks. We knew the market and we managed to make the Uruguayan state understand this new concept of hemp products."
New Horizons
Between July and August of this year, CPlant made their first export to Europe of inflorescences with less than 1% THC.
"I calculated about 14 tons per year, but they will end up being about 20", Crivilone claims.
Expanding their game, today they are looking to reach the final consumer. "We are developing other legs of the industry," he continues.
In short, they are interested in joining the business of cannabis retail and its derivatives. In his own words: "We never thought of it as a small project, we dreamt of something big, but well directed".
"CPlant is positioning itself as an excellence brand in the cannabis industry. We are currently establishing two new retail brands. Our clientele resides mainly in Europe and the United States, but for next year we hope to have positioned ourselves in the Latin American market," Husni said.
See also: Meet The Latino Behind The Company That Ships Cannabis Products From Colombia To The US
So, how does this story continue?
"We are also opening offices in Europe and a distribution center in the United States. What follows is to stop being an Uruguayan company to become a global one," continues the Chief Financial Officer.
Furthermore, by early 2021 they plan to expand to 1% psychoactive cannabis. "It's what interests us all", explains the Executive Director.
This way, according to the business compass, the cannabis market is projected for an immeasurable upside.
"As more countries open up to the industry, we will see global demand increase exponentially," Husni concludes.
Courtesy photo.
The greatest investors and entrepreneurs in Cannabis are gathering in New York City this Fall! Don't miss out.