CEO Of Cannabis Company Greenbits Discusses Navigating Tech In A Young Industry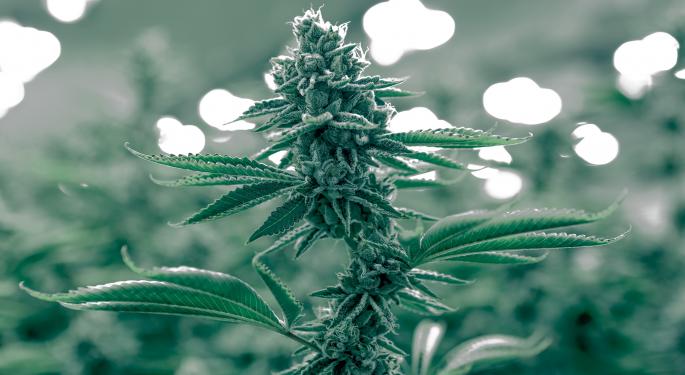 This conversation between Greenbits, Flourish Software, Appspensary and Tilt Holdings comes from Benzinga's Virtual Cannabis Capital Conference that took place on August 18. Click here for more coverage of this event with presentations from some of the top CEOs, investors and lenders in the cannabis space.
Greenbits, a cannabis retail management platform, joined three other cannabis companies for a virtual discussion on the challenges and solutions to technology in the cannabis industry.
CEO of Greenbits Barry Saik believes that one of the biggest differences between building a tech company in the legal cannabis space versus traditional tech is that cannabis is a young industry.
"You got kind of the traditional challenges in tech but then the industry is still sorting itself out," said Saik. "It's not really clear where the segments are in terms of the customers, there's lots of competition, lots of little companies in certain areas and spaces. You just see all the hallmarks of a young, emerging industry."
And as the industry continues to grow, the integration of technology is on the rise as cannabis leaders find ways to integrate it successfully.
"I think this is a great example of where the industry is young and growing. There's been a lot of packing stuff together on APIs, which is great, there's a lot of interest and motivation to do it," said Saik. "But I think we're seeing some examples of where things have probably gone a little too fast and not really thought architecturally about where we're headed and I think that's where we're going to see sorting out as we go forward. Who's building stuff for the long-term as the industry matures."
Major tech players in the cannabis space are working to provide technology solutions within the industry, solving specific pain points to help push the industry forward.
In its involvement with technology, Greenbits's has created a dispensary POS software that helps provide business solutions to retail companies. Its retail management platform works to simplify the complexities of cannabis commerce.
"At Greenbits we're just really excited to be a part of helping the industry mature and become mainstream."
Photo by ryan lange on Unsplash
View Comments and Join the Discussion!
Posted-In: Benzinga Cannabis Capital Conference cannabis industry GreenbitsCannabis News Markets General