How Aurelius Wields User-Generated Data For The Medical Cannabis Industry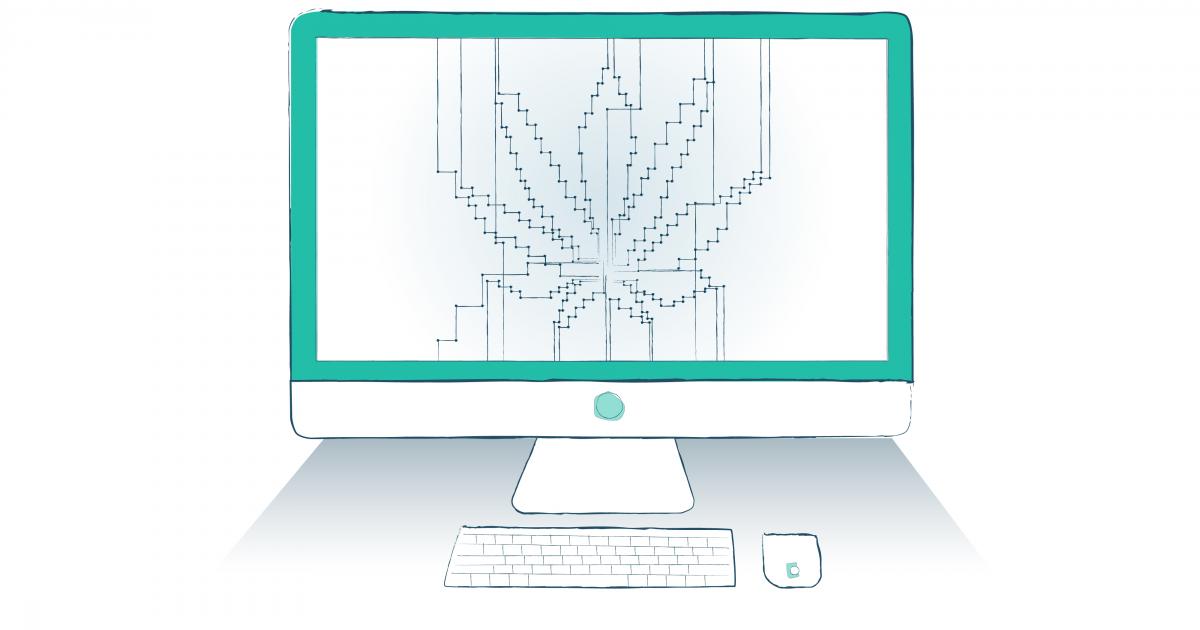 By Natán Ponieman and Javier Hasse.
Aurelius Data is using technology to build a scientifically reliable body of evidence for the medical cannabis industry.
Instead of using lab-generated data, the company is drawing from daily sets of information generated by patients, adult-use consumers, dispensaries, cultivators and manufacturers.
With operations in the U.S. and Mexico, Aurelius is using alternative routes to augment our knowledge of cannabinoid science, making up for the lost time that the federal prohibition is weighing on research.
Creating The Prescriber's Reference For Medical Cannabis
"It is medicine that should be treated like medicine," said Julie Armstrong, CEO and Co-founder of Aurelius Data in a recent interview with Benzinga.
The executive and Master in Pharmacy said that there's a large pool of data from cannabis that nobody is looking at right now; that's the information that comes from people who are already using cannabis as a medication.
Whether it's legally or illegally, with or without supervision, crowds of medical patients are currently using cannabis to treat specific symptoms. And that's valuable information that's not being seized.
"If I could create the PDR for cannabis, I would," said Armstrong, in reference to the Prescriber's Digital Reference, a database used by medical professionals to understand drugs and their indications.
Armstrong believes that cannabis should have a rigorous guide with indications, dosage parameters and contraindications. Her strategy with Aurelius is to approach the cannabis industry from what she calls a "boring, traditional pharmaceutical method" of excluding risk, determining which cannabinoids create symptom resolution, and applying those to the diseases.
"Exclude all the things that don't work and end up with the things that do work," she said. "Science is all about exclusion."
The AURA App
Through a user-friendly app called AURA, users and patients are able to input information related to their cannabis use and track their responses to different formulations in order to achieve repeatable responses and experiences in the self-treatment of medical conditions with cannabis.
By gathering large amounts of data, the app is able to establish consistent relationships from consumer to compound, compound to condition, and condition to cure. This allows it to recommend patients specific formulations for specific conditions.
The app also allows users to generate a QR code that can be scanned by budtenders in order to receive a fast summary of the patient's medical profile. This means patients don't have to narrate intimate details of their lives in a pot shop setting, to a budtender they don't personally know.
Roll-Out In Mexico
Aurelius has implemented an experimental stage of its platform in Mexico, with very positive results.
The country's particular health-care system allows Aurelius to work with very detailed patient information, making it the perfect location for the platform's initial roll-out.
"What's beautiful about us working with Mexico is their multi-tiered social healthcare system and how they already intervene in patients' lives from birth all the way to death," said Armstrong.
"They have this very comprehensive view of a patient from the government level. So us being able to gather data from them is a very different situation than working in the U.S.," she added.
Since many clinics in the country take biomarkers, Aurelius is able to corroborate the results appearing on the app with blood, urine or saliva tests, something which could not be done in the U.S.
Aurelius plans to publish its results in the U.S. but is still amassing data in order to gather a significant library of information and be able to publish reliable insights to the populations and medical community.
Support From Axess Ventures
Axess Ventures is one of Aurelius' main backers in Mexico.
Luis Miguel López, the firm's head of business development and director of cannabis ventures, told Benzinga that his firm had initially founded a cannabis branch seeking to vertically integrate a group of cannabis companies and establish itself for the upcoming legal medical market.
However, as time went by and regulations were delayed, along with the roll-out of cannabis products to the market, the firm decided to invest in other sectors within the industry.
In the search for new investments, the team fell in love with Aurelius' approach.
For Axess, Aurelius opens the possibility to start conducting preliminary research on cannabis, bypassing the economic and regulatory hurdles of traditional clinical research. This allows the firm to advance in the research pipeline, securing a strong set of evidence ready for when the products become available to the market.
"We wanted to enter into the cannabis industry with the right foot, with very solid research, very solid information," said López.
For Axess, receiving localized information of the Mexican populations is especially valuable. Lopez said that the ethnic traits of a country's population can greatly influence the way in which that population is affected by a drug.
The two companies are patiently waiting until the legality of medical cannabis is confirmed in Mexico by a congressional vote. This event was due last April but got delayed because of the COVID-19 pandemic. The Mexican supreme court has set a new deadline for the congress, which is expected to give the final green light in December of this year.
If these dates are met, Aurelius' platform would officially roll out in Mexico in 2021.
Lead image by Ilona Szentivanyi. Copyright: Benzinga.
© 2020 Benzinga.com. Benzinga does not provide investment advice. All rights reserved.
---