FDA Issues Draft Guidance To Encourage Cannabis Clinical Research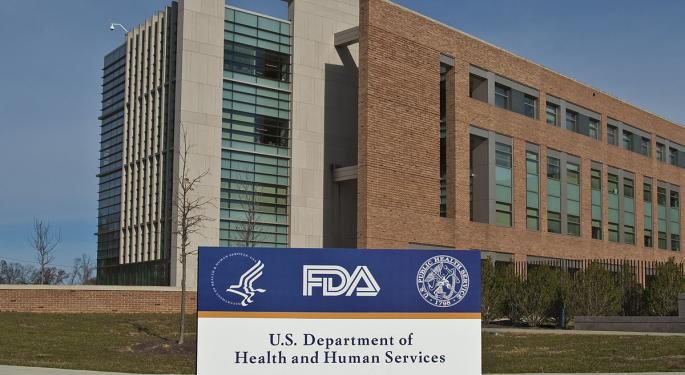 The U.S. Food and Drug Administration has issued a nine-page document to lead and encourage cannabis research.
The guideline expands on FDA's position regarding clinical research linked to the development of new drugs containing cannabis or cannabis derivatives. This includes extracts, botanical raw materials, and highly purified substances. It does not address the development of synthetic substitutes know as cannabis-related compounds.
Check out this list of FDA's Cannabis-related Terms.
Background
A drug that hasn't been clinically tested, and is not generally deemed as safe and effective to prescribe, is considered a "new drug" and must be approved by the FDA.
Trials may be conducted under an investigational new drug (IND) application to determine if it's safe to use.
The IND application offers methods to conduct studies and ship their proposed drug to clinical trial sites.
Recommendations
1. Sources of Cannabis
Changes made by the 2018 Farm bill allowed any hemp source of cannabis under the 0.3% delta-9 THC limit to be used for clinical research, the National Institute on Drug Abuse Drug Supply Program (NINA DSP) is the only federally legal source of cannabis that contains over 0.3% delta-9 THC for clinical research.
2. Resources And Information
Sponsors should provide complete quantitative data regarding the phytochemicals of the proposed product, whether it's cannabinoids, terpenes or flavonoids. The considerations covered in the guidance for the industry Botanical Drug Development (December 2016) provide principles for conducting clinical research.
Additionally, according to the FDA's guide, batch-to-batch consistency must be granted by a chemical fingerprint.
If a device is needed for consumptions, such as vapes, the product must comply with CGMP requirements.
3. Delta-9 % Calculations
Sponsors are encouraged to calculate THC levels at an early stage because If the cannabis exceeds de 0.3% THC dry-weight threshold, sponsors must comply with CSA and DEA requirements.
When developing human drugs (the only ones covered in this guidance) applicants should provide a certificate of analysis from a laboratory described in the USDA interim final rule, expressing de percent of delta-9 THC levels in its botanical raw material, along with detailed descriptions of testing methods.
View Comments and Join the Discussion!
Posted-In: FDA Approval U.S. Food and Drug AdministrationCannabis Government News Regulations FDA Markets Best of Benzinga