Finding Ways To Stay Connected During COVID-19 With Columbia Care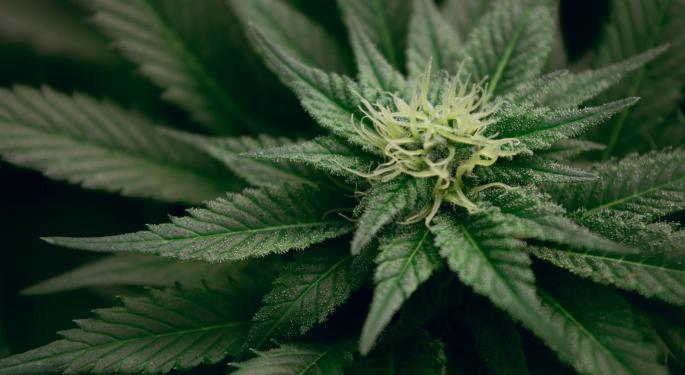 This special presentation from Columbia Care is from Benzinga's June 1 Virtual Cannabis Capital Conference. Click here for more coverage of this event, with presentations from some of the top CEOs, investors and lenders in the cannabis space.
One glaring side-effect of COVID-19 has been the inability to connect with one another. As staying at home becomes the new norm and curbside pick-up becomes a business necessity, some companies have been seeking new ways to connect with their consumers.
Chief Growth Officer of Columbia Care, Jesse Channon, joined the Virtual Benzinga Cannabis Capital Conference to talk about how they've navigated this connectivity hurdle.
Columbia Care Inc (OTCQX: CCHWF) is a vertically integrated cannabis company that operates 73 dispensaries and 22 cultivation facilities across 18 licensed jurisdictions in the U.S. and EU.
Staying Connected
Chris Ras, VP of Columbia Care's West Coast operations, came to Channon with the idea of connecting people virtually — expanding the sales floor outside of the physical four walls.
"Chris's biggest fear was that we were losing out on a lot of customer experience because we could no longer engage with either those adult-use customers or patients," said Channon.
Taking on this task, Channon was able to create a virtual care shopping experience. Through this virtual experience, consumers can shop live with someone in the store, see the product, and ask them questions about the product and its formulation. The staff will then package the order right there and the consumer can go and pick it up via curbside.
Factoring In The Human Element
Columbia Care is the first cannabis company to introduce a closed-loop house credit card. It works like a normal credit card, alleviating the pressure of having to curate your purchases based on the cash that you have on hand or dealing with a broken ATM, says Channon.
"The history of the way that it came about is in New York specifically people are always shocked when we talk about who is the average customer across these States. And so the average customer for us in Manhattan is a 55-year-old female."
The process took 18 months to complete but was seen as a necessity by the company. The credit card was a solution to help counteract the safety and convenience issues surrounding carrying cash for differing demographics.
"If you take the human element into it and you think about your experience in going to purchase, and/or any of your family members that may be part of these sorts of different demographics, you know that you want a safer experience."
Photo by Esteban Lopez on Unsplash
View Comments and Join the Discussion!
Posted-In: cannabis industry Columbia Care IncCannabis News Penny Stocks Entrepreneurship Markets General