Aphria Updates: M&A With A German Pharmacy Chain, JV for Cannabis-Infused Products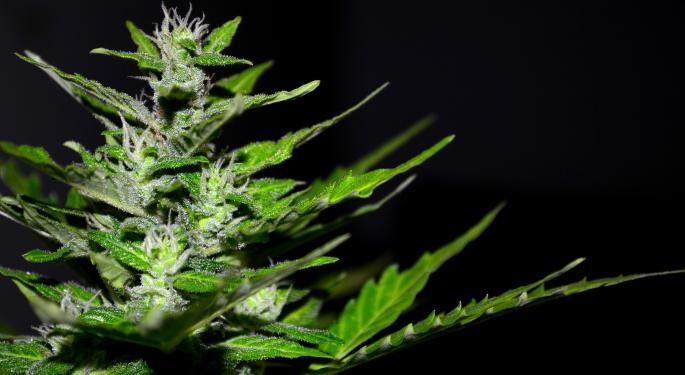 Canadian medical marijuana company Aphria Inc (NYSE: APHA) is expanding its footprint both internationally and with its portfolio.
The company announced plans to acquire CC Pharma GmbH, a German distributor of pharmaceutical products. The deal is valued at the U.S. dollar equivalent of $55 million and is expected to close in January.
CC Pharma GmbH has over 13,000 pharmacies across Germany.
Aphria Gains Recreational Market Exposure
Aphria's second news item involves the formation of a joint venture with Perennial Inc., a subsidiary of DATA Communications Management Corp.
The JV was announced in August and the parties closed the deal Wednesday. The JV is focused on creating original, consumer-driven recreational cannabis items, namely edibles, cannabis-infused beverages and wellness products.
The establishment of the JV with Perennial is Aphria's latest move in the adult-use cannabis market in Canada becoming a leader in medical marijuana.
Prior to Canadian legalization, Aphria announced plans to boost its production by building a new extraction facility in Leamington with the capacity to process 200,000 kg of marijuana per year and upgraded its Aphria Diamond and Aphria One facilities.
CC Pharma Complements Nuuvera Acquisition
Earlier this year, Aphria acquired Nuuvera for $670 million.
Nuuvera is a global cannabis company that is exploring opportunities for medical marijuana in Germany, Italy and Israel. It's worth noting that before it was acquired by Aphria, Nuuvera signed a letter of intent with CC Pharma to supply 1,200 kilograms of medical marijuana exported from Canada to Germany.
Related Links:
Marlboro Maker Altria May Be In Talks With Cannabis Producer Aphria About A Minority Stake
Posted-In: Aphria CC Pharma medical marijuana NuuveraCannabis M&A News Markets Best of Benzinga
View Comments and Join the Discussion!