12 Things To Consider When Trading Binary Options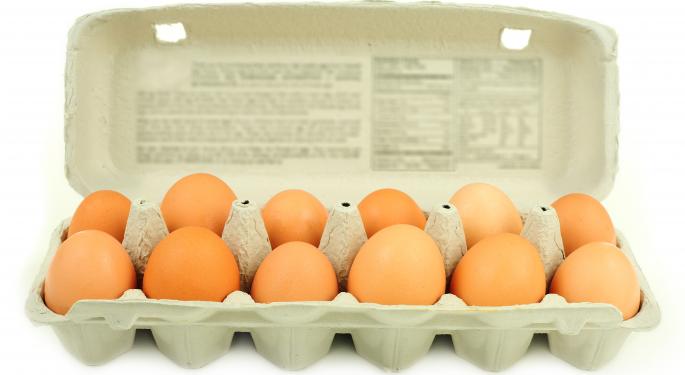 There are a dozen items you should consider, when trading Binary Options.
1) Deposit Location: Is your money being held inside or outside the USA? You should know where the bank with your account is located. If the money is held outside the USA, there is little U.S. regulators can do for you to protect you if there is a regulatory dispute. In accordance with the Commodity Futures Trading Commission (CFTC) regulations, Nadex holds all funds in a segregated US bank account at BMO Harris. The funds are held entirely separate from Nadex's capital.
2) Use of your funds when deposited: Is your money being leveraged through exotic investments? Is it being used to speculate on market positions? Is it used to trade on the product you're trading or used elsewhere? Nadex does not trade your money, speculate with your money or leverage your money on exotic investments.
Related: More Binary Options Articles
3) Regulated Exchange: Are you trading binaries on a regulated exchange, that is geared towards retail investors on future indices, commodities and forex -- or are you trading at an over-the-counter broker that is trading against you? Nadex is subject to the regulatory oversight of the Commodity Futures Trading Commission (CFTC). The CFTC is the same regulatory body that oversees the CME where traders trade gold, the Dow Jones 30 Futures and the S&P Emini Futures.
Nadex is geared towards retail investors, so you can open an account with as little as $100 or many times that amount. Also, it is an exchange -- so Nadex is not trading against you. It is ensuring pricing transparency while ensuring anonymity. This means you can see all limit orders in the market and when you place an order, the trader on the other side does not know who you are, if you are winning or losing, or entering or exiting.
4) Fully Collateralized Trades: On Nadex all trades are fully collateralized by both sides of the trade. Whether it is a market maker or a trader, the full risk of any open position must be fully collateralized. This means you do not have to depend on someone not having the money to pay you your profits at expiration, as all funds are put up upon opening a position -- so all funds are there to pay out the profit at the end of the trade.
5) Free Demo Account: Are you required to put money up to get access to a demo account, or can you open one easily and in seconds? You should be able to try the platform and learn without risk on any trading instrument. Nadex allows you to open a demo account in seconds on their website, without any funding requirement.
6) Bonus Games Beware: Nadex does not have any bonus games. But many non-CFTC regulated binary brokers will offer bonuses with a lot of fine print behind them. For instance, they will tell you to deposit $10,000 and they will give you a 100% deposit and you can trade with $20,000.
But then you find out there is a bonus turnover requirement. Some may not give you a dime of your money back if you have not met the turnover requirement. What is the turnover requirement? It may be 15x your deposit or even 40x your deposit. This means you have to trade $150,000 or maybe even $400,000 in non-leveraged trades in binaries before a dime of your money can be withdrawn.
They might tell you that you can withdraw your money at any time, just not the bonus until the turnover requirement has been met. But unless they give you a bonus account and a separate live account, consider the following: If you make $10,000, did you make that with their bonus money or your deposit? If you lost $10,000, did you lose that with their money or the bonus money? 
What often happens is they say you made the $10,000 with their bonus money and lost $10,000 of your money, so you have no money left to withdraw. Watch the fine print and be leery if any bonus program is offered.
7) Locked or Unlocked Binaries: The binaries are locked if, once you enter the trade, you have to stay in the trade until expiration. You will take on maximum risk or maximum loss after entering. Obviously, picking a direction is hard enough, but knowing where something will actually be at a certain point in time is even more difficult.
On Nadex, you may enter a binary and exit it multiple times during its open-to-close trading time. This allows you to lock in profits and limit losses. This is a huge advantage of trading Nadex binaries. In essence, it changes binaries from a gambling instrument into a trading instrument.
You should no more buy or sell a binary and hold it to expiration than you should buy or sell a call or put option and hold it to expiration (unless you have the intent of being assigned the stock). Holding a binary to expiration should be a rarity, not a requirement.
8) Settlement Calculation Method: The settlement price is what is used to determine if the market was above the strike or not.  It also determines if the buyer or the seller of the binary is profitable or not. You should know if the settlement price calculated is based on a last quote, a last trade or on a settlement method where an average of prices is used.
If a last quote or price is used, the settlement is easy to manipulate and can be sporadic. Nadex uses an average of the middle 15 of the last 25 trades on futures, using a direct Reuters data feed.  Nadex uses the average of the middle 15 non-sequential of the last 25 mid-quotes on Forex to ensure a fair settlement price is objectively determined.
9) Underlying Instrument: Is the instrument a trade instrument or just an index? For example, is it based on the ES CME S&P 500 Emini futures that are traded -- or is it based upon an index like the SPX? The ES is traded and liquid. The SPX S&P 500 Index cannot be traded. You can trade options on it but you cannot trade the SPX index itself. Since it is a non-traded instrument and simply a calculation based upon the 500 stocks in the index, it has many gaps intraday and this can greatly impact the settlement price in an unpredictable manner.
10) Fixed Strike Versus Price Ladder Strikes: Many traders are lured in by the easy call/put binaries -- that you simply buy or sell where the market is right now. to say if it will be higher or lower at expiration. One thing to note is that it is not a call or a put, as nothing is being called away or put to you like a stock, so the name itself is misleading. Simple does not always mean better. Nadex uses an option chain or "strike price ladder" where you can trade In the Money (ITM), Out of the Money (OTM) or At The Money (ATM) binaries.
11) Directional Only Or Multi Directional Binaries: Call/Put binaries only allow you to say the market is going up or down. Multi Directional binaries allow you to say the market is rising, falling, will be range bound, will be down or flat, will be up or flat, may move far up or down either way (i.e. before news), or can even be tiered.
This is due to the binary strike ladder structure of Nadex binaries. So you can trade advanced strategies like credit spreads, strangles, butterflies, ratios, and more.
Also, you can do higher payout, lower risk trades or higher probability trades. Nadex offers between 3 to 21 strikes on every single binary expiration market they have. You can have a variety of risk/reward scenarios and probability models to take advantage of with binary strike ladders.
12) Risk/Reward Ratio 1:1 or Greater: OTC, aka Call/Put, aka Bucket shop binaries will often advertise 70 percent or 80 percent payouts. This sounds fantastic until you realize that means 100% loss. You are trading an up or down binary which has a 50/50 probability.
In reality, it's even lower because you end up in a "tie" if the market expires right at your strike, meaning you do not win or lose.  Think about it: if you have a 50/50 probability, you should be able to make $100 for $100 at risk. If you can only make $70 for $100 at risk, then the odds are not at all in your favor on a 50/50 up or down trade.
In comparison, Nadex binary prices reflect the probability of that strike expiring ITM so you can make 1900 percent or 5 percent or 100 percent on a trade, depending on where the strike is in relation to the binary contract. The probability and the payout are reflected in the price of the Nadex binary contract.
To see examples of trading on Nadex binaries and spreads, see these articles posted on Benzinga, click here.

To learn more about how to trade binary options and for indepth binary trading strategies, tools and trade rooms see ApexInvesting.com
Posted-In: apexinveting binaries binary binary optionsBinary Options Education Markets General Best of Benzinga