'50 Cent' Trader Returns, Loading Up New Hedge Bets Against A Selloff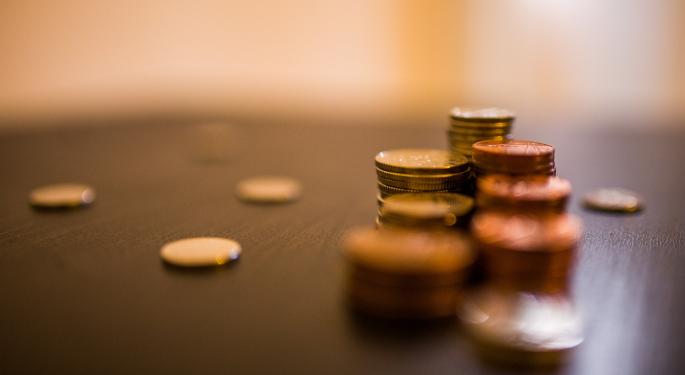 An unnamed trader (or institutional fund) dubbed '50 Cent' has been hoarding call options on the Volatility Index for months. The trader earned the nickname by entering the option market each day and buy call options on the "fear index" regardless of strike price and time duration at a cost of around 50 cents per option.
From December through the start of April, the trading strategy generated an approximate loss of $75 million out of a total investment of $90 million. Since then, the trader has fallen out of spotlight -- until now.
'50 cent' on Tuesday bought $3.8 million worth of Volatility Index call options, Bloomberg reported. The trade consisted of 74,300 call options on the index with a strike price of 21 at 51 cents per unit and expires in August. A similar trade was observed in early June, in which 75,000 call options with a strike of 18 were bought that expires in July.
Pravit Chintawongvanich, head of derivatives strategy at Macro Risk Advisors, told Bloomberg the trader is also maintaining a minimum amount of call options at all times, even if the index is trading near multi-decade lows.
On Wednesday morning, the Volatility Index's corresponding exchange traded note, the iPath S&P 500 VIX Short Term Futures TM ETN (NYSE: VXX), was trading at $12.71, which is within striking distance of its 52-week low of $12.50.
Related Links:
Dennis Gartman On Why Volatility Isn't A Measure Of Bullishness Or Bearishness
Posted-In: 50 Cent Fear Index Pravit Chintawongvanich volatility indexMarkets Media Best of Benzinga
View Comments and Join the Discussion!