Zynga Or Groupon: Which Would You Rather?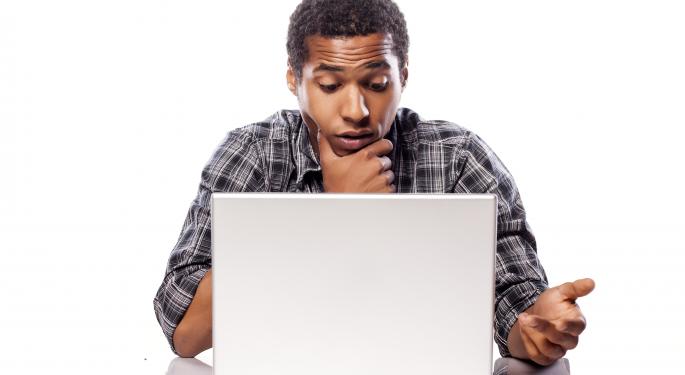 In recent years investors in the stock market, as well as institutional investors and private equity firms, have all been looking for relatively safe and high-return companies where they can park their money.
Much of recent investment activity has turned to Silicon Valley, launching dozens of internet and technology-based startups in the process.
While some believe a bubble has formed, as a result of over-investment in technology startups, others believe technology is the future.
They also contend there are still wise investments to be made.
With all that in mind, let's take a look at two Internet-based technology companies that have gone public in recent years, Zynga (NASDAQ: ZNGA) and Groupon (NASDAQ: GRPN).
Related: Toyota vs. General Motors - Which Would You Rather: Recall Edition
In November 2011 Groupon went public, allowing the average person to invest in its unique coupon and deal delivery service.
The stock immediately shot higher than its $20.00 per share opening, but gave back all of those earnings, and then some, within just the first few months after its IPO.
By mid-November 2012 Groupon was trading for under $3.00 per share.
But investors apparently felt the company had been significantly underpriced, and bought Groupon shares at a rapid pace -- leading to a $5.02 valuation at the opening of 2013.
2013 proved to be a stellar year for Groupon, as far as per share returns were concerned, and saw the company's stock price more than double during the course of the year.
But entering into 2014 investors lost their appetite for Groupon stock, driving its value down under $10.00 by late February.
Groupon investors saw further erosion the company's stock value during early April's selloffs, which drove Groupon down to trading in the low $7.00 range.
Zynga and Groupon were both once promising technology companies, which attracted a lot of attention and investment during their IPOs.
But both companies suffered a similar fate after going public, with investors selling the companies' stocks heavily, leaving their current values at just a fraction of their original IPO price.
While both companies have given opportunistic investors the chance to double their money in the interim, recent troubles have stalled upward momentum for the technology sector in general, and leaves the near-term fortunes of both of these companies in significant doubt.
Posted-In: discount coupons online gaming online services social mediaTrading Ideas Best of Benzinga
View Comments and Join the Discussion!