No Legwork Mondays – Merck And Vioxx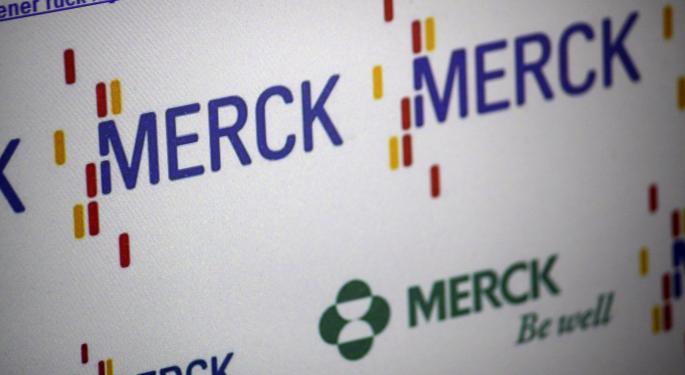 One of the clichés about the 21st century is that seniors are living longer, thanks to health care providers and drug makers. And like many clichés this saying has its roots in reality.
Unfortunately, sometimes these purveyors of health have failed miserably. In the case of drug maker Merck & Co. Inc. (NYSE: MRK) and its now discontinued drug Vioxx, that which was supposed to help actually proved deadly.
Vioxx was a pain reliever manufactured by Merck for Americans suffering from arthritis and other kinds of pains. The drug became a blockbuster; it was sold in 80+ countries and generated over $2.5 billion in annual sales. But then it was abruptly taken from the market in 2004.
See also: No Legwork Mondays Bank Of America's $5 Debit Card Fee Fiasco
The mass use revealed that Vioxx was unsafe, linking it to an increased incidence of heart attack and stroke among those who used it. What went wrong?
Known Risks
After the news of the drug's recall broke, the acting director of the FDA's Center for Drug Evaluation and Research, Steven Galson, was quoted as saying "We have been concerned and aware of the potential for cardiovascular effects for the last few years."
The comment was consistent with the fact that four years earlier the FDA required Merck to place a warning label on the drug advising of its potential link to heart problems. But critics believe that both Merck and the FDA were lax in their oversight of the drug's testing and in recognizing the side effects that the public suffered from using the drug.
Merck became aware of Vioxx's potentially deadly side effects after a study of more than 1.4 million members of healthcare provider Kaiser Permanente found that those taking Vioxx were more likely to suffer from heart attack or stroke than those taking a rival drug. Researchers concluded that Vioxx had been linked to over 27,000 heart attacks and sudden cardiac deaths in the four year period between 1999 in 2003.
In the decade after the Vioxx debacle, experts continued to discuss the drug's dangerousness, with some of the most recent estimates putting the number at 60,000 people killed. Also Merck was found to have illegally promoted Vioxx, and eventually paid out $4.85 billion worth of settlements to the victims and their families.
But perhaps more damaging was the significant drop in Merck's prestige and trust among the public. Not only did the Vioxx situation cause people to stop and think about Merck in particular, but in general the situation caused people to reconsider their trust in the pharmaceutical industry a whole.
Posted-In: drug recall drug safety Merck & Co. Inc. VioxxFDA Markets Best of Benzinga
View Comments and Join the Discussion!