How Stock Markets Have Reacted To Past Contested Elections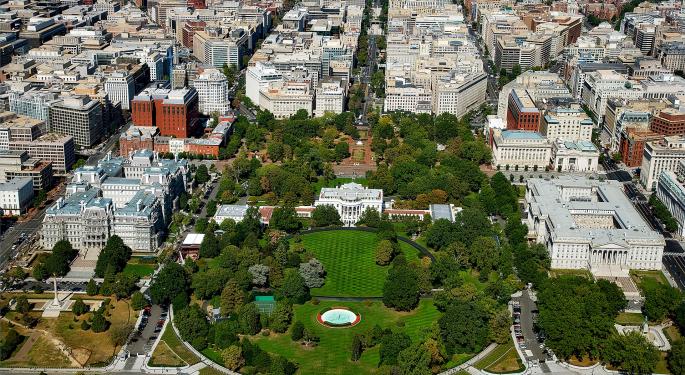 One of the few points of bipartisan consensus in American politics is that we may not know the winner of the presidential election for several days — or even weeks.
With nearly 100 million early votes to count at the time of writing, the U.S. may be headed into its first contested election in two decades.
No one knows exactly what an uncertain outcome would do to equity markets, but recent history provides a few examples.
The 2000 US Presidential Election
The race between Republican George W. Bush and and Democratic Vice President Al Gore was widely viewed as one of the closest in American history.
The contest hinged on a recount of disputed votes in Florida, which was ultimately halted by a 5-4 Supreme Court decision, leading to Bush's declaration as the winner.
Between Nov. 7 — the date of the actual election — and Dec. 12 - the date Gore conceded — the S&P 500 lost 4.24% of its value.
The 2004 Ukrainian Presidential Election
Ukraine's 2004 presidential election was even more contentious.
After a run-off vote on Nov. 21 of that year between leading candidates Viktor Yuschenko and Viktor Yanukovych that was believed to be rigged, protesters took to the streets.
They eventually forced Yanukovych from power in an event known as the Orange Revolution.
Between the Nov. 21 election and the inauguration of Yuschenko on Jan. 23, 2005, Ukraine's PFTS index gained nearly 25%.
The 2006 Mexican General Election
The 2006 general election in Mexico was the most contentious in the country's history. Felipe Calderon, the eventual winner, faced future president Andres Manuel Lopez Obrador on July 2 of that year.
After Calderon won by a margin of 0.58%, Lopez Obrador challenged the results and led massive marches, protests and acts of civil resistance in Mexico City that did not die down until the country's Federal Electoral Tribunal declared Calderon the winner Sept. 5.
Between the July 2 election and the Sept. 5 certification of the results, Mexico's IPC index gained 11%.
The S&P 500 index was trading 2.25% higher at 3,384.75 at last check Tuesday.
View Comments and Join the Discussion!
Posted-In: 2020 presidential electionGovernment News Politics Trading Ideas General Best of Benzinga