2 Expert Takes On China-US Trade Talks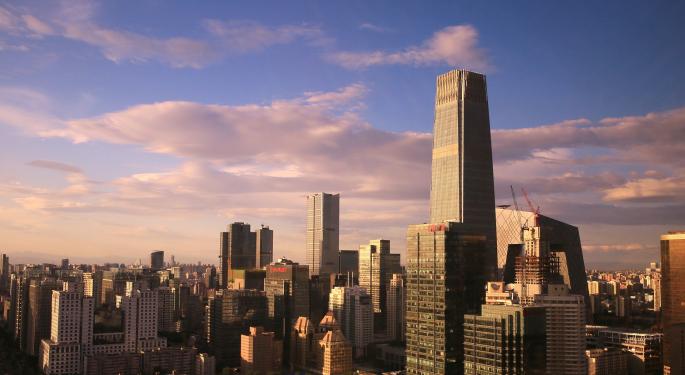 Lower-level trade talks between U.S. trade negotiators and their Chinese counterparts will take place this week in Beijing and set the stage for higher level discussions later in the week. Among those who will be present in China later include Treasury Secretary Steven Mnuchin and U.S. Trade Representative Robert Lighthizer.
Miller: Not Enough Time
Ninety days to finalize a trade deal with China with the ultimate goal of structural reform isn't a long enough time frame for any "team on earth" to succeed, China Beige Book CEO Leland Miller told CNBC Monday.
Miller sees four potential outcomes:
The U.S. threatening to end trade talks.
The U.S. officially ending trade talks.
The U.S. accepting what the Chinese negotiating team offers.
Pushing back the March 1 deadline.
The more likely outcome among the several scenarios is that the two sides will agree to extend the March 1 deadline on the condition of holding face-to-face talks between President Donald Trump and Chinese President Xi Jinping.
Trump could enter a hypothetical meeting with the upper hand, as it is likely that reports of weakness in China's economy are "no where near" what the data collected by Miller's firm is showing, he said.
"The Chinese economy is weaker, the Chinese are more pushed to have a deal," he said. "They are in a bad state, but at the same time, if President Trump doesn't want to hold them to the fire all year and cause pain, he is sort of rushing into this. We have more leverage, but we are headed to a quick deal anyways."
Hopkins: China Will Cave
Milltrust International CEO Simon Hopkins told CNBC there will likely be a "lot of jockeying behind the scenes."
Although it is not typical of China, the government will likely "retreat to some extent," as the talks are a big issue for the country's economy, which is being dented by the trade dispute, the CEO said.
The U.S. holds a key advantage, as a small amount of its total exports end up in China versus the 36 percent of Chinese exports that head west, Hopkins said said.
China is in a position where, if it doesn't close some sort of deal with concessions, it will "lose out ultimately," he said.
Related Links:
'A Look Inside Can Prove Meaningful': Queries Warranted With China ETFs
China's Fragile Economy Will Force Beijing To Deal With US, Economist Says
Posted-In: ChinaGovernment News Regulations Futures Global Markets Media Best of Benzinga
View Comments and Join the Discussion!