Will Venture Capital Drive The Future Of Mobility?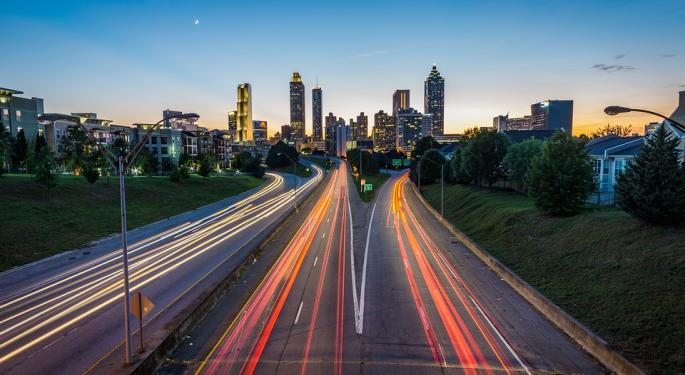 The autonomous vehicle market is set to more than quadruple from $10 billion to over $43 billion globally over the next five years, according to research from Statista.
This estimate should not come as a surprise to those paying attention to how innovators in the transportation field have been discussing how people will get around in the future. Of the world's 14 largest car manufacturers, 13 have already announced their intent to create proprietary versions of self-driving vehicles.
While the major players in the auto and technology industries like GM, Google, and Nvidia are developing the macro picture of future transportation, the real driver of growth in the autonomous car industry comes from startup technology.
Startup-Driven Success
One of the major pieces of evidence that small independent companies are the engine propelling the future of transportation is Mobileye. While the company is now a billion-dollar fixture in the industry, it was initially founded in 1999 by an Israeli university student as a manufacturer of vehicle detection software to improve driver safety.
For its first several years Mobileye raised much of its initial capital from private investments. In the mid-2000s it received $115 million from private equity investment and another $400 million in 2013 when it first began pursuing its autonomous driving technology. Mobileye was acquired by Intel in March of 2017 for $15 billion with the aim of refining the company's algorithm and hardware into the means of navigation for the proposed future of driverless driving.
Capital Guided By Vision
Navigation apps like Waze, acquired by Google in 2014 for $1.3 billion, or the M.I.T.-developed Nutonomy are just more examples of how the best minds in transportation may not be at a desk in Detroit or heading up Tesla. Nutonomy, for example, beat Uber to the driverless taxi project and entered research testing in Singapore in 2016. There's autonomous tech talent researching in university laboratories or struggling away in small rental offices, and the big boys are eager to find them and fund them.
This realization has driven some hopeful startups to get in front of the search and seek funding from forward-thinking venture capitalists.
One such instance of the success of this approach is Zoomcar, a self-driving-car-rental service founded in Bangalore, India, which sought out investors through the VC crowdfunding service OurCrowd and raised more than $6 million from hundreds of investors. The company recently announced a partnership with Mobileye, implementing its detection software to improve safety in more than 10,000 cars by the end of the year.
Beyond Four Wheels
Another company in which OurCrowd invested actually departs from the pavement entirely: Hyperloop One. If that sounds familiar, it may be because it is the brainchild of Tesla CEO Elon Musk, who funded initial development of the technology. Hyperloop aims to use air pressure to propel train-like compartments through a tube at speeds of a projected 700 mph. The hope is to install this rapid transit between high-traffic destinations like Dallas to Austin or Miami to Orlando.
These are only a couple of examples of how the next stage in transportation is being fueled, but it's important to note in each case that the catalyst for these success stories was from individual or institutional private equity investors.
View Comments and Join the Discussion!
Posted-In: OurCrowdTravel Crowdsourcing Success Stories Startups Markets Tech General Best of Benzinga