America's Most And Least Popular Politicians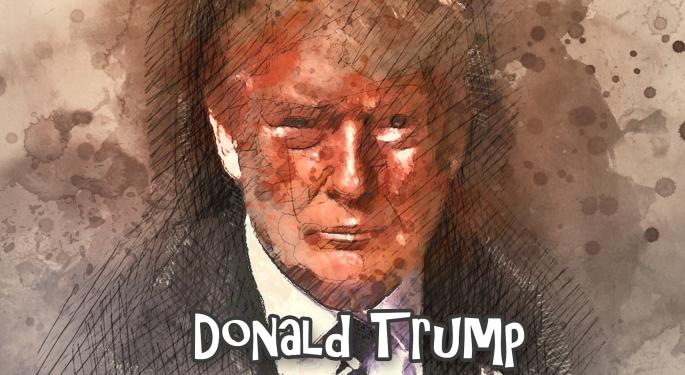 Only one in five Americans approves of the job Congress is doing running the country. According to the latest poll from Gallup, Congressional job approval dropped to only 20 percent in early April after Congress failed to even vote on a healthcare reform bill.
President Donald Trump's approval rating took a hit as well. Trump's latest approval rating stands at just 40 percent, well below the April approval rating in the first term of any president on record. Former President Barack Obama's approval rating stood at 63 percent in April of 2009 during the heart of the worst U.S. economic crisis since the Great Depression. When Obama left office, his approval rating stood at 57 percent, well above Trump's current 40 percent number.
While politicians always seem to be under fire from the voting public, a handful of governors and senators consistently get high marks from American voters. Morning Consult recently compiled job approval numbers for all the nation's senators and governors.
According to the lists, Trump has some excellent examples to turn to when it comes to winning over the public.
The Good, And The Bad
Here are the five U.S. senators with the highest approval ratings as of April:
Bernie Sanders (I–VT): 73 percent approval.
Patrick Leahy (D–VT): 70 percent approval.
John Barrasso (R–WY): 69 percent approval.
Michael Enzi (R–WY): 68 percent approval.
Angus King (I–ME): 67 percent approval.
There are plenty of governors that the American public believes are doing a better job than Trump as well. Here's a look at the top five most popular governors:
Charlie Baker (R–MA): 75 percent approval.
Larry Hogan (R–MD): 73 percent approval.
Doug Burgum (R–ND): 69 percent approval.
Phil Scott (R–VT): 68 percent approval.
Dennis Daugaard (R–SD): 68 percent approval.
Of course, it should come as no surprise that certain senators and governors aren't particularly popular among the American public. Here are the five lowest-scoring senators:
Thom Tillis (R–NC): 39 percent approval
Gary Peters (D–MI): 39 percent approval.
Robert Menendez (D–NJ): 40 percent approval.
Catherine Cortez Mastro (D–NV): 42 percent approval.
Deal Heller (R–NV): 43 percent approval.
Finally, here's a look at the lowest approval ratings among the nation's governors:
Chris Christie (R–NJ): 25 percent approval.
Sam Brownback (R–KS): 27 percent approval.
Dan Malloy (D–CT): 29 percent approval.
Rick Snyder (R–MI): 40 percent approval.
Mary Fallin (R–OK): 41 percent approval.
American voters should certainly take note of all of these names when Election Day 2018 rolls around.
Related Links:
Where Does Obama's Final Approval Rating Rank Him Among Other U.S. Presidents?
Posted-In: Congress Donald Trump Gallup Poll Morning ConsultPolitics Media General Best of Benzinga
View Comments and Join the Discussion!