Chris Sacca Takes Issue With Trump's Claims About Saving Jobs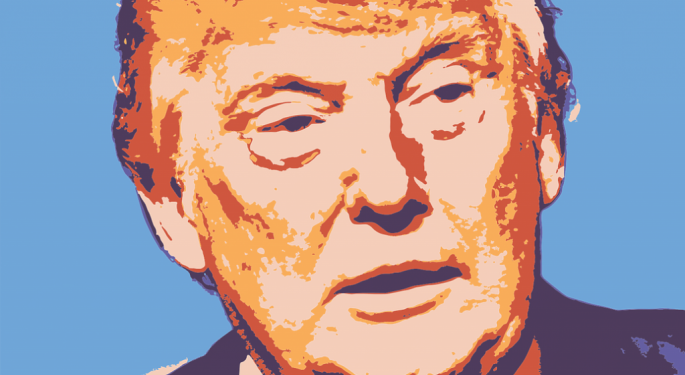 Billionaire entrepreneur Chris Sacca is the latest person to take exception to one of President-elect Donald Trump's tweets. On Tuesday, Trump Tweeted about Japanese company SoftBank making a major investment in the US.
"Masa (SoftBank) of Japan has agreed to invest $50 billion in the U.S. toward businesses and 50,000 new jobs…" Trump wrote.
On Wednesday morning, Sacca called out Trump for taking credit for the deal.
"SoftBank formed and announced this $100 billion fund before you were elected. But cool story, bro," Sacca replied.
Sacca then took a personal swipe at Trump.
"You had a pretrial conference to defend a child rape suit so I'm sure you missed that day's news."
Sacca then re-tweeted a link to a story on the Huffington Post about an attorney for four of Trump's sexual assault accusers welcoming the opportunity to question Trump under oath.
Sacca also re-tweeted a link to a Washington Post article in which the president of the United Steelworkers 1999 said Trump "lied his a—off" about his recent deal with United Technologies Corporation (NYSE: UTX)'s Carrier to save 1,100 U.S. jobs. It turns out 550 Carrier workers will lose their jobs after all.
Sacca took one final jab at Trump's selection as Time's 2016 Person of the Year by re-tweeting a Trump tweet from 2013: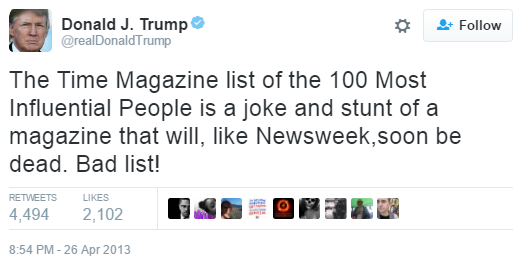 View Comments and Join the Discussion!
Posted-In: Carrier Chris Sacca Donald Trump SoftbankPolitics General Best of Benzinga