Mixing Politics And Trading Is A No-No, This Analyst Says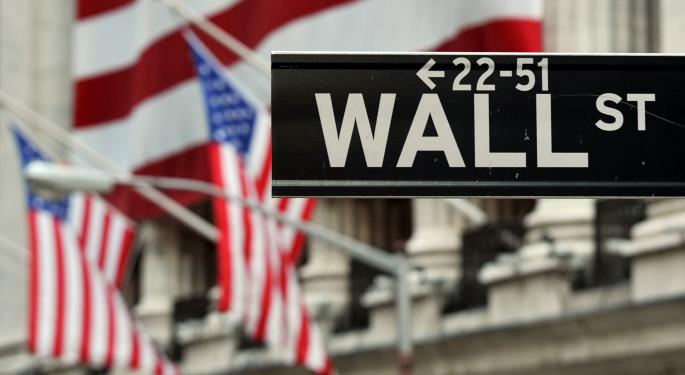 The day after an election will be a good one in terms of the market being strong, according to Ann Logue.
"Longer term, of course, it really depends on whether or not the politicians actually get things done," she said.
Logue is a consulting analyst and the author of "Day Trading For Dummies." She recently joined Benzinga's #PreMarket Prep broadcast to talk about the dangers of letting politics drive trading.
Logue explained that by bringing politics into investment decisions, they can develop into a psychological bias.
Related Link: What Stable Rates Mean For The Bond Market Rally
While the market has historically performed better during democratic administrations, she said, the factors driving the market don't have much to do with who's in power.
"I think... a lot of people can get caught up in that, where you start using your political beliefs to convince yourself that something is good or something is bad, regardless of what the actual fundamentals are," she said.
The Bitcoin Rush
Logue gave the example of some initial excitement with Bitcoin.
People felt they couldn't trust the government because it was unstable and supporting the banks, she explained.
"So the solution would be to go heavily long in bitcoin and then people suddenly realized that their money was in places like Mt. Gox, where there was no deposit insurance. There was no accountability," she said.
"And, of course, now everybody knows: Don't do business with Mt. Gox. But it was a very painful learning process."
Logue also talked about hedge funds, emerging markets and why gold is similar to Bitcoin.
Check out her full interview here.
Don't forget to tune in to Benzinga's #PreMarket Prep broadcast Monday-Friday 8-9:45 a.m. ET for all of the premarket info, news and data needed to start the trading day.
View Comments and Join the Discussion!
Posted-In: Ann Logue Benzinga #PreMarket Prep Day Trading for Dummies electionsGovernment Politics Interview General Best of Benzinga