How Chris Guillebeau Visited Every Country In The World Before The Age Of 35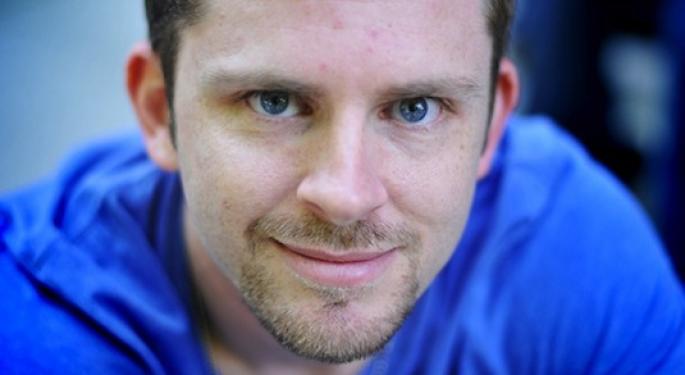 Chris Guillebeau is a student of the world, and a man of many skills.
As an entrepreneur, author and speaker, he has made it his mission in life not only to live every moment to the fullest, but also to inspire those around him to do so as well.
An experienced traveler, Guillebeau recently completed his goal of visiting all 193 U.N. member countries before the age of 35. He discussed his incredible journey in a recent interview with Benzinga partner James Altucher.
"It was about a 10-year quest," Guillebeau said.
"Sometimes I get emails… somebody's writing in from Bangladesh or somewhere and they ask, 'Hey, I saw you came to every country, did you come to mine?' and I always say if it's a country, I was there."
Related Link: Nassim Taleb In Rare Interview: 'Controlling Variability Has Never Been A Good Idea, In Any Domain'
The trip did not come without its obstacles, and he detailed some of the countries he experienced the most difficulty in visiting, one being Eritrea in northern Africa, a country Guillebeau said deported him in the middle of the night due to its hostile relationship with the United States.
When not traveling, Guillebeau is an avid writer and the bestselling author of several books, including "The $100 Startup," which details how people can construct the life of their dreams from scratch.
"The whole goal was to show how all these ordinary people from all around the world were able to create their own freedom," he told Altucher.
"That's something I wanted to share."
Listen To The Full Podcast
Chris Guillebeau's latest book, "The Happiness of Pursuit," made its way onto shelves September 9. James Altucher's interview also contains tips for using time efficiently, handling relationships, and travel hacking.
Posted-In: Chris Guillebeau Eritrea James Altucher The $100 Startup The Happiness of PursuitEntrepreneurship Interview General Best of Benzinga
View Comments and Join the Discussion!