Trading Rewind: Revisiting Q2 2020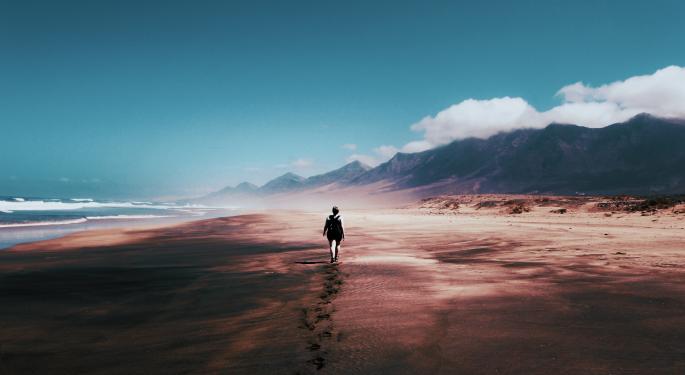 With just a handful of days to go in this tumultuous 2020, I'm closing out the year with my highest annual gross profit across my retirement and margin trading accounts of close to $5 million.
And as we wrap up an unprecedented year, both in the market and in the world at large, I thought it would be beneficial to look back on the previous 12 months and inspect just what made 2020 such a remarkable year for day trading as well as what it might spell for 2021.
To accomplish this, I'll be looking back on the previous quarters to see what went right, and wrong, to get me where I am today.
Much of what did go right in my trading accounts this year started happening in the second quarter when I saw my longest green streak of my trading career and added more than $1.5 million in profits across my margin and retirement accounts.
April kicked off what would turn out to be a 53-day trading streak with a steady pattern of respectable trading sessions. While I didn't experience any crazy moves through the period, my biggest daily total coming in at about $14,000 near the middle of the month.
It was a strong way to start the quarter that eventually paid dividends into May as I built up a profit cushion that allowed me to ramp up my share size and trade a bit more aggressively. This was also a period that the broad market was beginning to reassess the massive sell off that it sustained in March as trading volumes leveled off from the post-crash bounce.
May ended up marking my first six-figure month at a little over $200,000 in profits, helped again by day after day of green. And, as a result of that success, I ended up taking roughly 30% more trades and almost 100% more share volume through those trades.
However, that's nothing in comparison to my stats though June. Again, success breeds confidence, and I was certainly feeling confident since I increased my total number of trades by almost 60% while again more than doubling my trading volume.
And while my green streak ended halfway through June, it came after some of the most profitable trading days that I had up to that point in 2020. That includes five six-figure days, one of which clocked in for $225,351.79, my biggest daily win of my career to that point. Those five days ended up accounting for $850,000 of the roughly $1,262,000 in trading profits through the month.
Although June did turn out to be my strongest month to date, it wasn't the end of the huge market moves we would end up seeing this year. And while there are only a handful of days left, I'm still hopeful that we'll see a few more big momentum moves before the new year.
But, even if the market stays muted until 2021, now is a great time to prepare for what the new year will hold. For those hoping to take advantage of the next year may hold, Warrior Trading is running an end-of-year-holiday sale of 40% off Warrior Starter and Warrior Pro Packages.
Check the special before it's gone, and be sure to stay tuned for the next quarterly rewind.
View Comments and Join the Discussion!
Posted-In: Warrior TradingEducation Markets General