What Is A Lock-Up Expiration Date And Why Is It Important?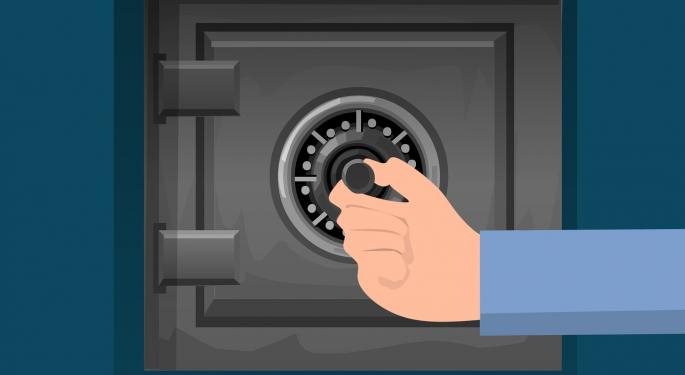 Pivotal Software, Inc. (NASDAQ: PVTL) stock traded lower by 5 percent Wednesday, and one of the major reasons for the weakness was likely the expiration of the stocks lock-up period following its April IPO.
Here's a look at what a lock-up period is and how it impacts stock prices.
What Is A Lock-Up?
The weeks and months following a new stock's IPO can be extremely exciting and extremely volatile periods for investors. One of the ways companies keep volatility in check during this critical period is by setting lock-up periods for company insiders.
A lock-up period is a period typically ranging from between three months and a year during which insider and institutional investors are restricted from dumping potentially billions of dollars worth of shares into the market.
When a tech company like Pivotal goes public, employees who have significant stock holdings often become millionaires overnight. That paper profit is extremely tempting to cash in on day one, but a massive sell-off on the first day of trading doesn't make a good first impression on investors.
Once the lock-up period expires, however, all bets are off. That's why lock-up expiration dates can be days on which stocks like Pivotal experience heavy selling pressure.
How To Trade Lock-Up Expiration
There are typically two different trends that stocks experience surrounding lock-up expiration.
First, if enough insiders are waiting to sell, the stock can experience a sharp decline on its expiration date.
In other instances, anticipation of the lock-up expiration date can lead to weeks or months of declined leading up to the big day. In many of those instances, the expiration day itself may mark a buying opportunity for bulls who have been waiting for the bearish catalyst to pass. In these cases, the week of the lock-up expiration can actually mark a near-term bottom for a stock.
Where To Find Lock-Up Info
Companies must publicly disclose the duration of their lock-up period when they hold an IPO via a filing on the SEC's EDGAR website here. However, there are plenty of resources available online for investors to use to track upcoming lock-up expiration dates.
Of course, one of the easiest ways for traders to stay on top of the lock-up expiration trade is search the keyword "lock-up" in the Benzinga Pro newsfeed and see all of the potential lock-up related catalysts and latest analyst commentary related to all major IPO stocks.
Related Links:
Considering High-Profile IPOs: How Do These Stocks Trade The Day After Their First Earnings Report?
View Comments and Join the Discussion!
Posted-In: lock-up expiration lock-up periodEducation IPOs Top Stories Trading Ideas General Best of Benzinga