Trade Risk-Free Using Certified Brokers: Why You Should Use A Demo Account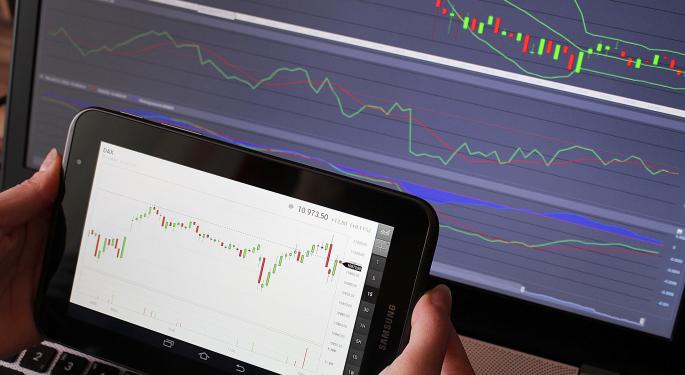 It might sound like risk-free trading is too good to be true, but it is actually a real thing. That being said, it is probably not what you think it is.
As you know, all trading using real money is associated with high risk. Risk-free trading, on the other hand, involves virtual money, meaning there is no risk. Naturally, you can't profit from risk-free trading, but that doesn't mean it's not beneficial. In fact, risk-free trading has many benefits for both beginners and professional traders.
This following page is for you if you've never heard of risk-free trading or demo accounts before, or if you're interested in knowing more about how you can benefit from trading without risk.
What Is Risk-Free Trading?
Risk-free trading is done using something called demo accounts. A demo account is a replica of a regular trading account but it's funded with virtual money instead of real money. That means you can trade under real market conditions without the risk of losing any money.
To start with brokers began offering these demo accounts to let users test their platforms out before signing up for a regular account, but today they fill many other purposes.
Typically, these demo accounts are offered by forex and CFD brokers, and one of the best ones available right now is the demo account offered by Markets.com, read more about it in this Markets.com review.
Markets.com's demo account is completely free, comes with $10,000 in virtual money that gets refilled when needed, and offers risk-free access to over 2,000 assets on the MetaTrader 5 platform.
The Benefits Of Using A Demo Account
1. Evaluation
As mentioned earlier, the reason why regulated brokers started offering demo accounts was to give potential customers the option of testing their platforms before they signed up. This was done for two reasons.
First and foremost, it gave the customer the opportunity to evaluate the broker to make sure they actually fit their trading style. In turn, this helped the brokers achieve higher sign-up rates and more satisfied customers.
Secondly, demo accounts helped the brokers establish a more trustworthy reputation on the market. You see, CFD and forex trading have been met with a lot of skepticism over the years due to a few unfortunate scammers. However, a scammer would never allow their customers to open a free account since it wouldn't make them any money. Therefore, the honest, regulated, and best CFD brokers started implementing risk-free trading to show their good faith and separate themselves from the bad guys.
2. Practice
One of the perks of a demo account is that it can be used parallel to a regular trading account which is great for beginners.
After a beginner uses the demo account to test the broker out, they can open a regular account and carefully start trading with smaller amounts of money. And in order to limit losses, they can use the demo account to practice trading at the same time.
Back in the days, traders were never offered the opportunity to practice trading before risking their own money which oftentimes ended up costing a lot. Today, traders get the advantage of entering the market with useful skills and experience which means they can increase their opportunities and limit their losses.
3. Strategy Development
Experienced and professional traders can, and should, also benefit greatly from using demo accounts. Just like a beginner can practice trading using their accounts, the professional trader can use a risk-free account to develop strategies and test new techniques without any risk. In other words, it has become much easier for the pros to optimize their skills and increase their profits all thanks to free accounts.
Final Words On Risk-free Trading
Trading with a demo account has benefits for everyone involved; from the broker to the beginner and even the professional day trader, which is why you should consider opening one.
Today, all the top brokers in the world offer demo accounts in one shape or another and they are usually limitless, meaning the amount of virtual money is endless as well as free.
So, whether you're a beginner looking to find a broker and want to test different platforms, or you're a professional trader that needs to optimize your investment strategies before using them on a real platform, it's advisable that you open a demo account today.
Posted-In: Education General Best of Benzinga
View Comments and Join the Discussion!