4 Tips To Bounce Back After Bankruptcy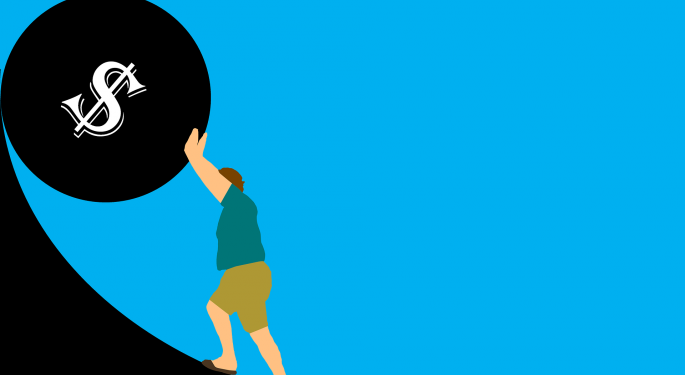 Sometimes, the road to becoming a one-percenter is relatively smooth and straightforward. But for some people – including Henry Ford, Walt Disney, H.J. Heinz, P.T. Barnum, and even the gum chewing cannonball runner himself Burt Reynolds – the path to affluence must go through the dark tunnel known as bankruptcy.
I know we all thought we'd strike it rich by now. After all, when we're young we can dream, can't we? Whether you had dreams of starting your own blog and taking over the world or just a dream to start your own business. Sometimes, things just don't work out the way we planned them to.
If you find that your road to riches is taking an unexpected detour through bankruptcy country, then be assured you can regain control of your financial footprint.
According to bankruptcy attorney Charles Huber, who has more than 30 years of experience in the field and has written several books on the topic of dealing with the IRS (yikes!), here are four tips to bounce back after a bankruptcy.
1. Make A Strict Budget – And Stick To It
With the amount of budgeting apps out there, making a budget is not that hard. But ensuring that it is strict and that you stick to it can be quite a challenge. Nevertheless, it is vital for you to do both. Do not hesitate to get help from your bankruptcy attorney, financial consultant, or any other expert who can safely guide you forward.
2. Rekindle Your Love of Using Cash
When it comes to discretionary spending, there is arguably no greater ally in your fight against overspending than using good old fashioned cash. Set aside a specific amount (per your strict budget as described above), put it in an envelope, and draw from it throughout the week. As if by magic, you will find yourself being much more aware and conscious of your spending — and you will indeed spend less.
3. Pay Your Bills On Time
It cannot be emphasized enough that paying your bills on essential. Remember, a pattern of chronic late payments will affect your credit score, which increases your cost of borrowing. What's more, late payment fees and interest come out of your after-tax income.
In other words: whatever you are obliged to pay, add the amount of your tax bracket to get the true, grizzly cost. And besides, with the web as close as your smartphone, there is really no excuse for making a late payment. It takes all of 30 seconds, and you can even set up automatic payments in case you get busy and forget.
4. Take Out A Secured Credit Card
Yes, I know what you are probably thinking: credit cards contributed to your bankruptcy mess in the first place. Is it really wise to go back to the scene of the crime? The answer is yes.
A big part of rebuilding your credit profile is demonstrating to credit card companies and other lenders that you are a trustworthy borrower. If you cannot get a conventional credit card due to your recent bankruptcy filing, then get a secured card.
Posted-In: Education General Best of Benzinga
View Comments and Join the Discussion!