5 Most Expensive Vinyl Records Ever Sold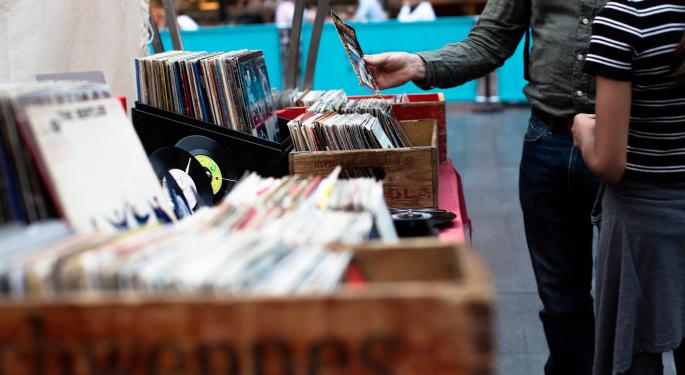 Vinyl records are making a comeback among the youngest generation of music listeners, and the hobby of collecting classic records isn't as cheap as it may seem. Listeners may still be able to find 50-cent records in the bargain bin of a local thrift store or at the yard sale down the street, but a mint-quality LP typically costs between $15 and $25 a pop.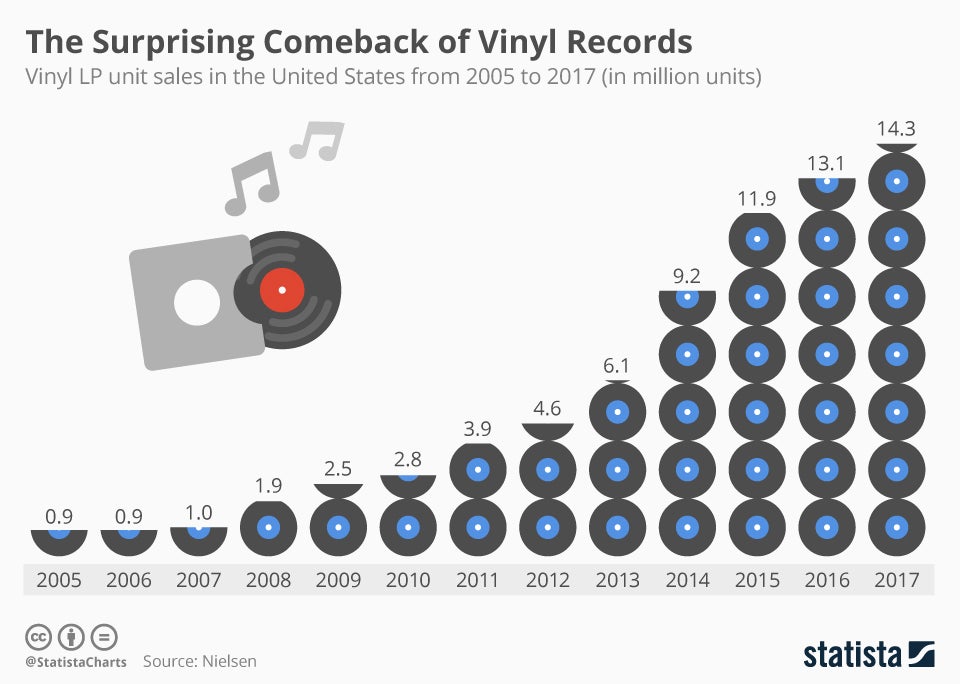 Of course, for the serious collector, high-end collectible classic records can get expensive fast. Statista recently compiled a list of the most expensive vinyl records in the world. Here's a rundown of the top five:
5. "Double Fantasy" by John Lennon & Yoko Ono - $150,000
A signed version of this album was the last record Lennon ever signed prior to his murder in 1980.
4. "Sgt. Pepper's Lonely Hearts Club Band" by The Beatles - $290,000
A version of this record signed by all four Beatles recently sold for nearly $300,000.
3. "My Happiness" by Elvis Presley - $300,000
The most valuable Elvis record in history is this test pressing of his first record.
2. "The Beatles (White Album)" by The Beatles - $790,000
A copy of this album previously owned by Ringo Starr himself sold for nearly $800,000.
1. "Once Upon a Time in Shaolin" by the Wu-Tang Clan - $2 Million
No, the most valuable record of all time isn't an Elvis or Beatles or Bob Dylan or Frank Sinatra record. It's the only copy of the Wu-Tang Clan's unreleased album, which was purchased by Martin Shkreli for $2 million in 2015. The album was ordered to be forfeited when Shkreli was convicted of securities fraud in 2018, but Shkreli claims he still possesses the album as of early July.
Related Links:
11 Most Expensive Vinyl Records On The Market
Vinyl Records Are Popular Again, So Sony Wants Back In After 30 Years
View Comments and Join the Discussion!
Posted-In: Elvis Presley John Lennon Martin Shkreli Music Statista The Beatles vinyl musicTech Best of Benzinga