How To Learn To Stop Worrying And Love Your Trades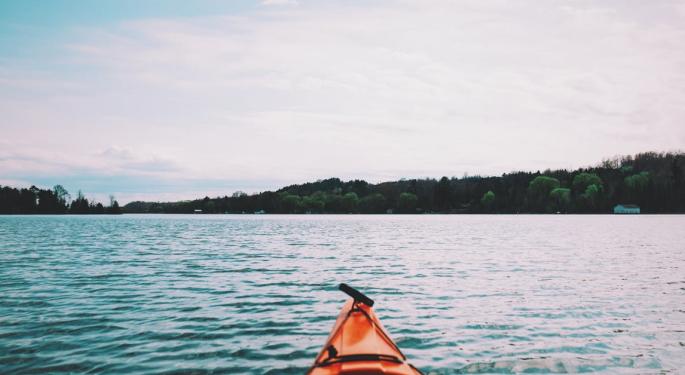 In one of my recent trading recaps from last week I mentioned the trouble some new traders have in adapting to the demands of being a full-time equities trader. Specifically, I brought up the case of a retired pharmacist who was so anxious about making a mistake or getting into a losing trade that he was unable to act decisively. His anxiety and overanalysis ultimately ended up sabotaging any good trading setups he might have discovered.
My advice to him was to work toward accepting those inevitable losses in service of larger wins. He did this by starting small and trusting his intuition, taking trades with 100 or fewer shares and placing stop loss orders for if (and when) those trades broke down.
Of course, for really new traders, I'd recommend experimenting with simulated paper trading before trying their hand at trading the market without a plan. But in this case, the lesson was in the fact that losing money is occasionally part of the trading process.
After I reviewed the transcript for that recap, I started to appreciate how valuable that insight is in defining what your individual approach to the market is. As most of the Warrior Trading alumni know, I'm big on process and exercising discipline in how I trade. While I'm far from perfect, I feel like I owe my success to establishing rules or safeguards against revenge trading or acting too recklessly.
This past month has been proof positive that consistency bears success. I'm currently closing in on $40k for July so far, just passing my total for June, and I've done with only two red days and an 87 percent success rate. I've had a good week with a $6k trade in CounterPath, Corp. (NASDAQ: CPAH) and another earlier in the month Maybe those successes have come at different degrees, but the testament to process comes from having fewer and fewer losses.
For those looking for more guidance on getting started with simulated trading, check out this breakdown of the essential features every trading simulator should have. For those having trouble making decisive trades, I recommend tuning into Warrior Trading's hot stocks videos, which I stream live near the open every trading day.
Posted-In: Warrior TradingEducation General Best of Benzinga
View Comments and Join the Discussion!