This Might Be The Cheapest Summer At The Gas Pump In 12 Years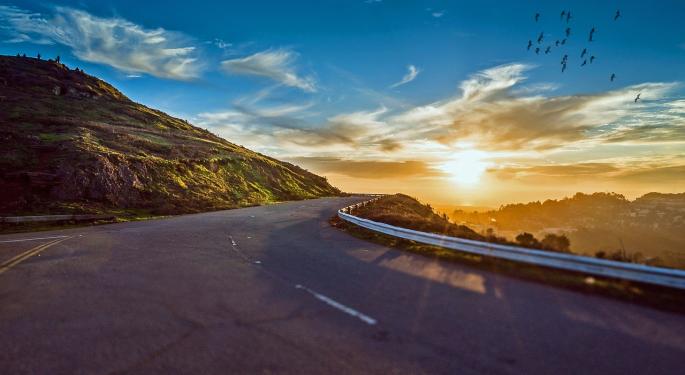 Ready for some good news ahead of the summer months? Road trips will be a bit more affordable this summer as gas prices are on track to be the cheapest since 2005, according to GasBuddy.
The national average price for one gallon of gas is now cheaper on a year-over-year basis, standing at $2.35 per gallon as of Friday. In fact, Friday's price at the pump marks the first time over 200 days that gas is cheaper than it was a year ago. For comparison, the national average price for one gallon of gas on June 9, 2005 was $2.11.
Didn't See This Coming
Back in April GasBuddy noted that geopolitical tensions in the Middle East has caused "concern" in the global oil market and contributed to higher prices at the pump. But since then, an OPEC agreement to support oil prices appears to be failing and domestic oil output is on track to break 1970s record levels.
As such, the price of oil continues to show signs of weakness and may be reflected in gas prices. Motorists in 21 states are paying lower average costs for gas today than they were a year ago, with some states experiencing notable savings. Ohio ranks tops with a savings of 26 cents per gallon, followed by Illinois at 25 cents, Indiana at 20 cents, Kentucky at 16 cents and Michigan at 13 cents.
However, refinery issues in various states has resulted in motorists paying more for gas prices today than a year ago. Top of the list is Hawaii at 54 cents, followed by Nevada at 34 cents, Alaska at 32 cents, California at 31 cents and Arizona at 21 cents.
Motorists in New Jersey are also paying 23.5 cents more per gallon of gas today than a year ago although this could be attributed to a 23 cent per gallon surge in taxes.
"At the beginning of the year, I would have bet against you if you'd have said gas prices this summer could be lower than last year- which saw the cheapest summer average since 2005. With OPEC's production cut in November, such a prediction seemed next to impossible, but the resiliency of U.S. shale production has indeed surprised," said Patrick DeHaan, GasBuddy senior petroleum analyst.
Related Links:
Mondays Are In Fact Good For Something: Gas Prices Are Usually Lower
View Comments and Join the Discussion!
Posted-In: gas gas pricesEducation Commodities Top Stories Markets Media General Best of Benzinga