Analyst: So Long, Cheap(er) Gas Prices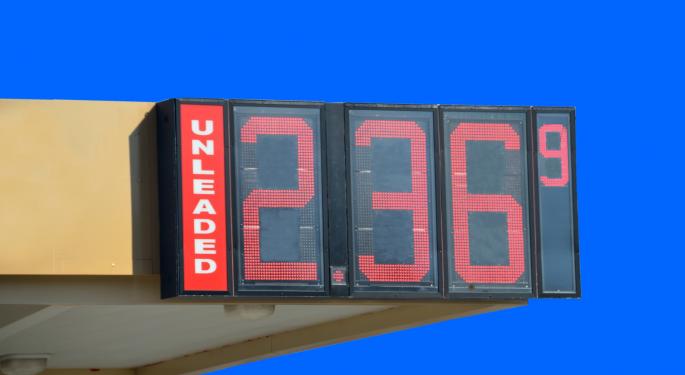 Gas prices bottomed near November of 2015 when the national average dipped below $2 per gallon. While the price of gas has since rebounded, it is still cheaper compared to 2008 when a gas crisis pushed the average price of gas above $4 per gallon.
Consumers looking to take advantage of the cheaper gas should do so quickly at least according to Helima Croft, RBC Capital Markets' head of commodity strategy. She told CNBC oil prices are expected to rise above $60 per barrel in the coming months. This move will push gas prices higher.
Helima emphasized that the summer driving season will contribute to higher gas prices. In addition, the oil market is now coming out of the refinery maintenance season and we will soon see draws of the U.S. inventory — a factor that has been "depressing prices" over the past few weeks.
Gas Buddy: Rising Gas Prices Already Started
Patrick DeHaan, GasBuddy.com's senior petroleum analyst, said in a report that 48 states experienced a rising price at the gas pump over the past week. Also, more than half of states have seen a price increase of more than five cents per gallon while five states saw an increase of at least 10 cents per gallon.
"Oil now stands $5 per barrel higher than just a few weeks ago and are the main culprit for rising gasoline prices," DeHaan said. "Many areas are also nearing completion of the transition to summer gasoline, and with it comes a complex list of various summer blends of gasoline that cause us to pay more each and every spring."
DeHaan also noted that the ongoing tension in the Middle East, especially Syria, has so far caused "concern" in the global oil market and slightly contributed to higher oil prices.
Related Links:
Despite Low Gas Prices, Americans Are Overpaying At The Pump
Trump's Keystone XL Pipeline Approval Will Impact Crude Oil Spreads, Boost Canadian Economy
View Comments and Join the Discussion!
Posted-In: CNBCNews Commodities Travel Markets Movers Media General Best of Benzinga