Where In The World Are Julian Assange And Edward Snowden?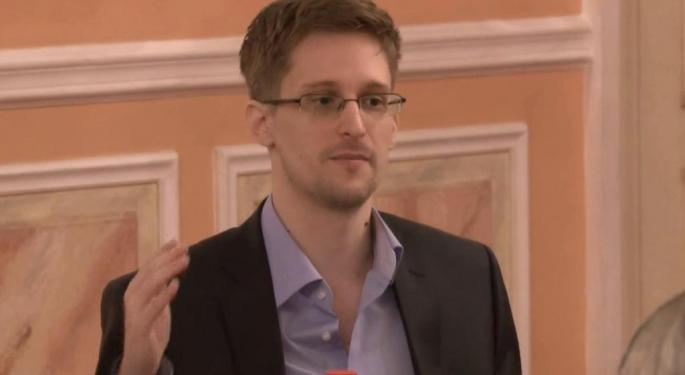 Wikileaks' release of "Vault 7" documents detailing CIA cyberhacking operations raised a question in the minds of many: where are Wikileaks editor-in-chief Julian Assange and NSA leaker Edward Snowden, and what does the future hold for them?
Australian-born Assange, 35 — who came into the public eye in 2010 when he leaked sensitive military and diplomatic documents provided to him by U.S. Army soldier Chelsea Manning — lives in the Ecuadorian embassy in London after the South American country granted him asylum in 2012.
Related link: Here's All Of Wikileaks' Bombshells Since It Was Founded 10 Years Ago
Grounded At The Ecuadorian Embassy
Manning was sentenced to 35 years in prison in 2013 on numerous convictions tied to the leaks. Her sentence was commuted by former President Barack Obama in January. Assange had pledged to offer himself for extradition if Manning was granted clemency, but said in a recent interview with the Australian current affairs program The Project that his extradition to the U.S. would hinge on the U.S. Department of Justice dropping its espionage investigation against him. Even as Assange has remained in the embassy, Wikileaks published leaked emails from the Democratic National Committee and John Podesta, the former chairman of Hillary Clinton's campaign, during the 2016 U.S. presidential race.
President Donald Trump referenced Assange in a Jan. 4 tweet:
"Julian Assange said "a 14 year old could have hacked Podesta" - why was DNC so careless? Also said Russians did not give him the info!"
The recent visit of U.K. politician Nigel Farage, a Trump ally, to the embassy where Snowden resides set tongues wagging that Farage might have gone there to talk with the Wikileaks founder.
Assange faces a possible eviction from the embassy depending on the results of an April 2 runoff election in Ecuador. Candidate Guillermo Lasso has said that if he wins the country's election, Assange would be given a month's notice to leave the embassy, according to The Guardian He initially entered the embassy after facing extradition to Sweden for questioning in a sexual assault investigation.
Snowden remains in Russia after NSA leak
Snowden — the former NSA contractor who leaked information about government surveillance programs — has stayed in Russia since 2013, and the country extended his asylum in January, according to The New York Times.
Russia may be prepared to offer Snowden as a "gift" to Trump, who has called Snowden a "traitor," according to a February NBC report that cited an unnamed senior U.S. official.
A February NBC report citing a senior U.S. official suggested Russia may be prepared to offer Snowden as a "gift" to Trump, who has called Snowden a "traitor."
Federal prosecutors filed criminal espionage and theft of government property charges against Snowden in 2013, according to The Washington Post.
Snowden was denied entry into Cuba due to pressure from the U.S., according to USA Today. Four countries — Ecuador, Nicaragua, Bolivia and Venezuela — offered asylum to Snowden, but he decided against leaving Russia, as he claimed there was no safe route to these countries without landing in the U.S.'s net. Snowden has sought asylum in 21 countries, with most of them refusing to accommodate him, bowing to pressure from the U.S.
Related link: Every Company Exposed To The CiA Cyberhacking Scandal, So Far
Image Credit: Edward Snowden [CC BY 3.0 (http://creativecommons.org/licenses/by/3.0)], via Wikimedia Commons
View Comments and Join the Discussion!
Posted-In: Edward Snowden Julian Assange WikiLeaksEducation Politics General Best of Benzinga