Is This Week's Fed Meeting 2017's Biggest Binary Event Thus Far?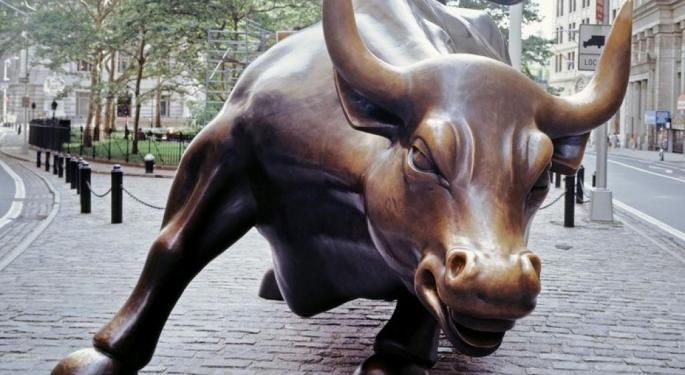 The exceptional February jobs report out Friday seems to have paved the way for the Federal Reserve to make an aggressive interest rate hike when it meets this week. In fact, the Fed Fund futures market is already pricing in a 100 percent chance of at least a 0.5 percent hike and a 93 percent chance of a at least a 0.75 percent hike, according to CME Group's FedWatch Tool.
Allianz chief economic advisor Mohamed El-Erian told Benzinga on Friday the jobs report cleared the path for "a definite Fed hike" this month.
Related Link: First Jobs Report Under President Trump Sets Stage For Rate Hike
The market seems convinced a significant rate hike is imminent. Since March 1, the SPDR S&P 500 ETF Trust (NYSE: SPY) is down 1.1 percent and the SPDR Gold Trust (ETF) (NYSE: GLD) is down 3.8 percent as investors grow concerned that the prospect of higher interest rates will lure investors out of stocks and commodities and into fixed-income assets.
Decisions such as Federal Reserve rate hikes are known on Wall Street as binary events. Binary events only have two possible outcomes. Either the Fed will raise interest rates or it won't, and the market will react accordingly.
Recent trading action and the futures market indicates that investors are anticipating a rate hike of at least 0.75 percent. If the market gets what it expects, gold and stock prices will likely have little reaction. If anything, there may be a bit of a relief rally if the rate hike is only 0.5 percent or 0.75 percent rather than 1.0 percent.
On the other hand, if the Fed shocks the world by opting not to raise rates, it could be a huge boost to gold prices in the short term.
On Thursday, Bank of America said investors should expect gold prices to hit $1,400 by the end of the year regardless of how the Fed approaches interest rates.
Image Credit: Carol M. Highsmith [Public domain], via Wikimedia Commons
View Comments and Join the Discussion!
Posted-In: Allianz CME GroupCommodities Previews Top Stories Federal Reserve Markets Trading Ideas Best of Benzinga