The True Cost Of Fixing America's Infrastructure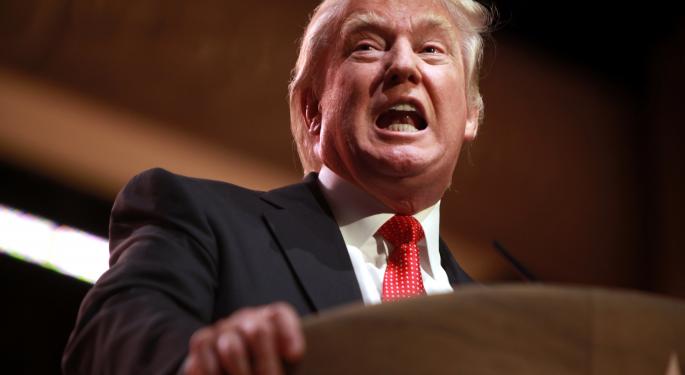 The Oroville Dam crisis in California once again has America's aging infrastructure in the headlines.
President Donald Trump has pledged to devote up to $1 trillion in federal spending to infrastructure projects over the next decade. Unfortunately, according to the American Society of Civil Engineers, even $1 trillion may not fix the problem.
Every four years, the ASCE publishes its Report Card for America's Infrastructure, a comprehensive assessment of the state of U.S. infrastructure. A brand new report is due out on March 9, but the most recent report from 2013 paints a bleak picture.
The ASCE gave the overall health of America's infrastructure a D+ grade. Perhaps even more troubling, the ASCE estimated that U.S. infrastructure needs $3.6 trillion in investments by 2020.
Even Trump's aggressive plan may fall well short of the type of investment America needs to keep critical infrastructure safe.
Related Link: What Happened To All The 'Shovel-Ready' Infrastructure Projects From The 2009 Stimulus Bill?
Report Card In Review
Here's a summary of the letter grades the ASCE gave a number of different infrastructure categories back in 2013:
Aviation: D
Bridges: C+
Dams: D
Drinking Water: D
Energy: D+
Hazardous Waste: D
Inland Waterways: D-
Levees: D-
Ports: C
Public Parks & Recreation: C-
Rail: C+
Roads: D
Schools: D
Solid Waste: B-
Transit: D
Wastewater: D
"While the modest progress is encouraging, it is clear that we have a significant backlog of overdue maintenance across our infrastructure systems, a pressing need for modernization, and an immense opportunity to create reliable, long-term funding sources to avoid wiping out our recent gains," the ASCE wrote.
As the Oroville Dam crisis illustrates, infrastructure maintenance eventually extends beyond a political issue and becomes a public safety issue. The upcoming 2017 ASCE report will likely serve as a reality check that Trump's infrastructure spending initiative may only be a fraction of what the nation needs to alleviate the strain our growing population is placing on aging infrastructure.
Shares of the iShares S&P Global Infrastructure Index (NASDAQ: IGF) are up 0.2 percent since Election Day.
Image Credit: By Gage Skidmore from Peoria, AZ, United States of America - Donald Trump, CC BY-SA 2.0, via Wikimedia Commons
View Comments and Join the Discussion!
Posted-In: ASCE Donald Trump Oroville DamEducation Specialty ETFs Politics ETFs General Best of Benzinga