Terms Of The Trade: 13F Filings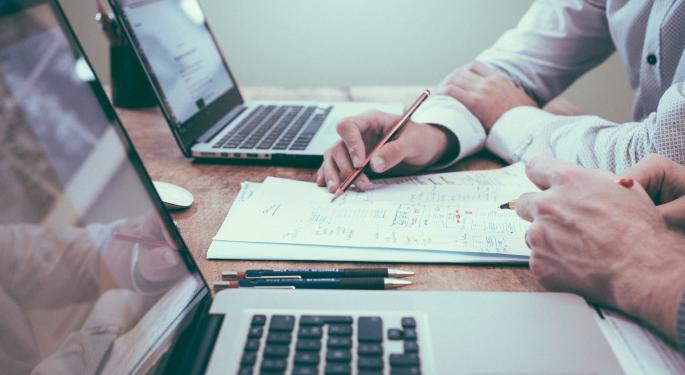 A 13F filing via the SEC can be viewed as a quick snapshot of all the holdings of a fund manager's portfolio at the end of a quarter. 13F filings must be submitted to the SEC's EDGAR site no later than 45 days after the end of a quarter.
A 13F must be filed for an institutional money manager with equity assets under management of at least $100 million.
13F filings indicate the stocks and options contracts a fund holds and the exact number of shares held at the time of filing.
The filings also indicate the fund's total value as of the end of the quarter.
How To Use 13F Filings In Your Trading Strategy
13F filings can keep an investor up to date on which of Wall Street's most notable players are interested in what holdings. This is often referred to idiomatically as "whale watching."
Related Link: 13F Season: Some Early Trends For Q1 2016
A Good Method For Comparing 13F Filings
Visit the SEC's EDGAR site at https://www.sec.gov/edgar/searchedgar/companysearch.html.
Type in the name of the investor to be tracked in the "Company Name" search box. Try to get as close as possible to the exact full name of the investor's fund.
Find the correct fund by looking in the Company column on the next page and click on the corresponding numbers located in the CIK column.
Find the most recent 13F filing by look at the Form type in the Filings column on the next page and click on the link in the Format column. This link will appear as a bubble with the word "Documents" in the center.
Click on the first link that indicates a "table" with extension ".htm."
Open the most recent filing in a new tab or window.
Press the Back button to go back to find the second to most recent 13F filing.
Open this filing in another tab or window.
Pull up both filings next to each other.
The format of the filings is very formulaic, so a good strategy for comparison is to line up each filing and go across, left to right, to see if and by how much the stakes have changed.
Did you like this article? Could it have been improved? Please email feedback@benzinga.com with the story link to let us know!
View Comments and Join the Discussion!
Posted-In: 13F 13F filings whale watchingEducation Trading Ideas General Best of Benzinga