3 Reasons Why You Should Be Using SEC Filings To Trade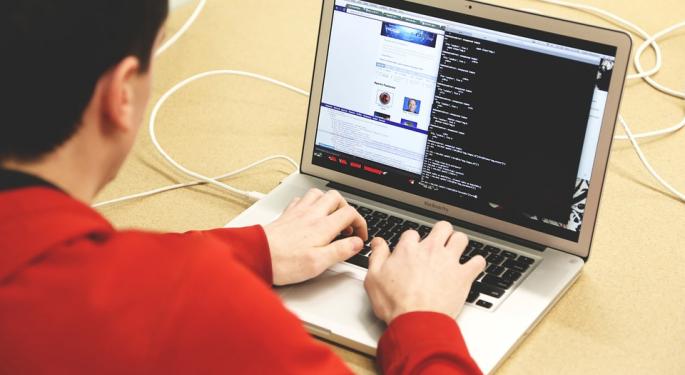 Pulling concrete facts out of potentially "market-moving" news can be a constant struggle for active traders and investors.
Will that rumor you just heard actually move the stock?
How negative is that headline that just came out?
Is that analyst upgrade from neutral to buy accurate?
With all the uncertainty in the markets, it's no wonder that traders are constantly searching for new sources of reliable information. However, one of the best utilities available for uncovering the truth of what's happening within a company is to examine the public filings of the company itself.
The U.S. Securities and Exchange Commission (SEC) requires any publicly listed company to provide regular updates to its shareholders regarding things like financial statements, legal insider trading or other material changes within the organization.
By following the SEC filings tied to a specific security, traders can take a glimpse inside the company and decide for themselves if the potential investment is worthwhile.
Here are 3 potential ways to profit from information collected by the SEC and the specific filings to look for.
1. Find the most accurate and comprehensive fundamental data.
10-Q and 10-K filings can be a great first stop when researching a new investment. Although these filings can be pretty bulky (sometimes up to 100 pages long) if you know what to look for they serve as an excellent resource to evaluate a company's fundamental data.
For instance, in the Management Discussion and Analysis section of the form you can review balance sheets, income statements and cash flow statements.
By pulling information directly from the balance sheet, you can easily conduct your own fundamental ratio analysis. These ratios can then be compared to industry averages available on many free financial websites.
The 10-K filing also provides investors with competition and supplier information, along with special metrics the company deems worth tracking. This information can be used by traders interested in peer plays or comparing a stock to competing companies in the industry.
2. Follow hedge funds and institutions.
By following 13-D, 13-G and 13-F forms, you can identify opportunities based on trends, themes or specific investments that hedge funds and institutions are involved in.
13-D and 13-G forms offer opportunities to investors focused on real-time information, as funds are required to submit the forms anytime they modify a position when their stake is greater than 5% of the company.
The 13-F form, on the other hand, is a quarterly filing that gives longer-term investors a peek into all of the equity holdings of a hedge fund or institution, regardless of position size.
3. Beat the news in a press release.
Oftentimes, the value of a press release is justified because it so frequently serves as the primary source of fundamental news.
But by following the 8-K forms, you may be able to beat a press release to the punch by up to 20 minutes.
8-K filings are used by companies for events that include bankruptcy, changes in executive management, acquisition and more.
Where To Find SEC Filings Online
All of the public SEC filings are available directly on the SEC.gov website as well as a variety of third party sites. Unfortunately, these are not necessarily the best options, especially when timing is a factor.
Cons:
The search engine on SEC.gov only searches the filings names, not the content within a filing, making the site difficult to navigate.
Third-party sites often pull filings using a delayed RSS feed, leaving you no way to get the filings in real-time.
You have to search for the SEC filings, they are not readily delivered to you based on specific stocks or watch lists.
The best options available provide a feed of SEC filings so that you can easily browse historical filings and receive new ones in real-time.
Benzinga PRO's SEC feed populates new filings in real-time and is searchable by company symbols and keywords to give you quick and easy access to information the moment it is released.
If you want to explore the SEC feed and other breaking real-time news and data, be sure to try out the Benzinga PRO platform for free.
Posted-In: Benzinga Pro SEC Edgar Database SEC Filings Use SEC Filings to Trade Using SEC FilingsEducation General Best of Benzinga
View Comments and Join the Discussion!