Top 10 American Cities With The Longest Work Week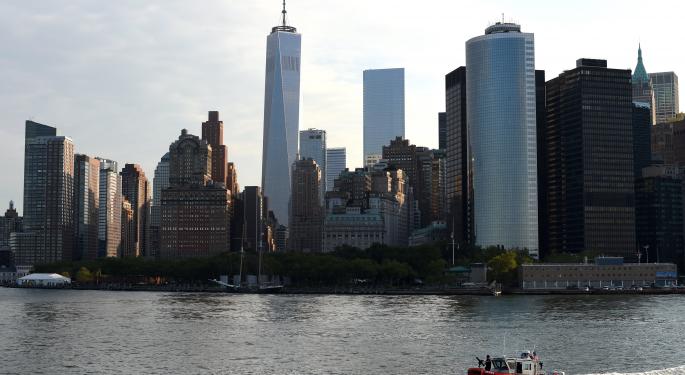 If you ever feel like the hardest-working person in America, maybe your home town has a role to play. While the standard 9 a.m.-5 p.m. work day implies a 40 hour work week, the reality of the typical workload in many American cities is actually much closer to 50 hours per week.
Forbes recently set out to identify the 10 U.S. cities with the longest average work week. Here's a breakdown of the numbers.
Longest Work Shift: San Francisco, California
When it comes to workload, San Francisco workers put in the most time in the nation, averaging 44 hours in their work week. San Francisco is a hub for banking and technology, and it also serves as a major West Coast harbor for shipping and trade. In fact, the Bay area (San Francisco and Oakland) handles nearly 30 percent of all West Coast trade in the U.S.
Wait Until The Drive Home
Although San Francisco workers put in the most time at work per week of any city in the country, any city worker knows that there is one major pain outside of the office in a big city: traffic. While commutes to and from work may not be productive, they are a part of every worker's daily routine that eats away at precious time spent away from work.
When daily work commutes are factored into work week hours, an overall champion for the longest work week in the U.S. can be declared: New York City. The traffic in the city is the worst of all cities in Forbes' top 10 list, drawing out the average work week to over 49 hours, nearly 10 hours per day.
Other Hard-Working Cities
Behind New York and San Francisco, Washington, D.C. and Houston, Texas, round out the top four cities with the longest work week when commute time is included.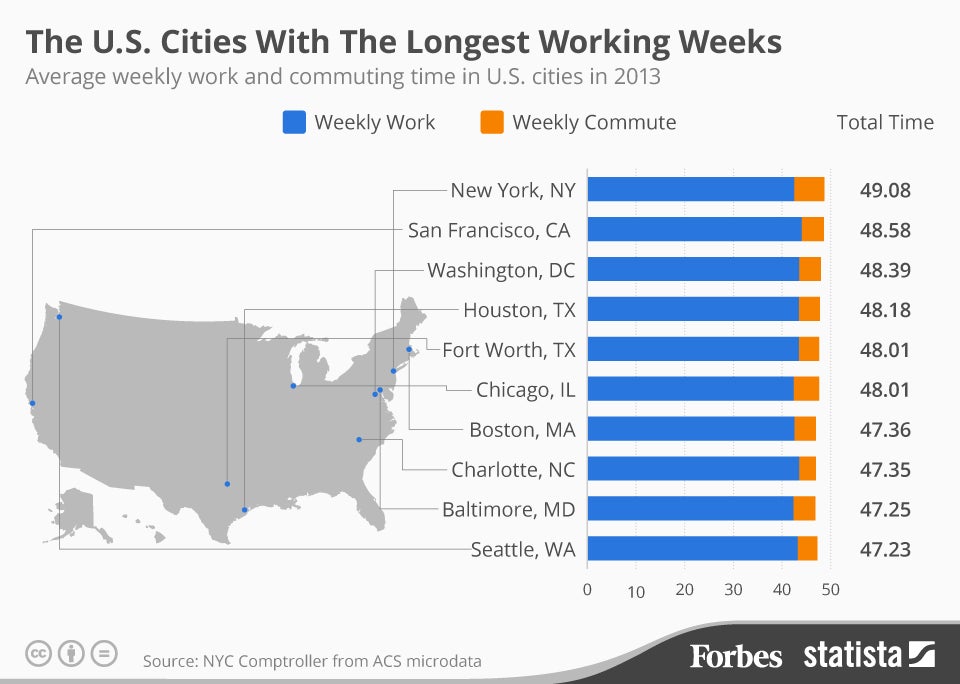 Overall, the average work week for large American cities is 42.4 hours of work and 46.5 total hours when the commute is included.
Posted-In: Forbes new york san franciscoEducation Psychology Topics General Best of Benzinga
View Comments and Join the Discussion!