Themis Trading's Joe Saluzzi Tackles Predatory High-Frequency Trading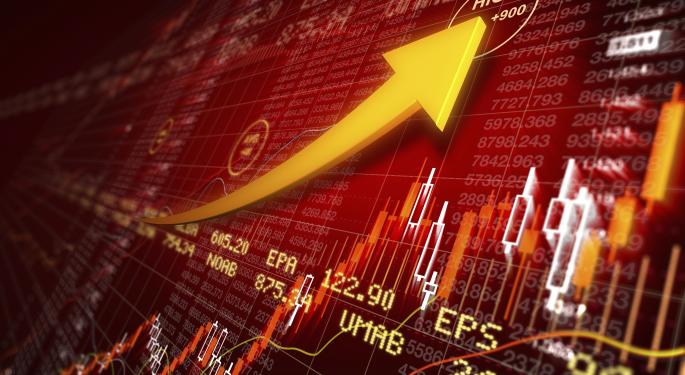 Joe Saluzzi, one of the partners and co-founders of Themis Trading, is a bit concerned about the predatory practices that occur on Wall Street. He chronicled those concerns in a book, "Broken Markets: How High Frequency Trading and Predatory Practices on Wall Street Are Destroying Investor Confidence and Your Portfolio," which he co-authored.
Saluzzi joined the #PreMarket Prep crew last Friday to discuss this ongoing problem.
"You really have to work still," said Saluzzi. "You cannot just rely on a machine. You can't, as we kid around, 'set it and forget it.' Some folks think that you can just put it in the box and walk away, and the algo takes care of it. You cannot do that today."
Related Link: Vlad Karpel, Founder of Tradespoon.com Talks Option Strategies
Saluzzi warned that there are many sharks, traps and predators that investors need to keep an eye on.
"It's up to you as the investor or institution to take control of it because these guys are always going to be there," he added. "And I'll complain about it and I'll talk about what they do and we'll try to change some of the rules."
Even then Saluzzi said that he must control the order for his clients to make sure they get the best execution.
"It's almost to the point where you're constantly fighting what you think is a predatory algo," he continued. "You're trying to do opposite things."
Faster Consumption
While all of the exchanges distribute the data at the same time, Saluzzi said that high-frequency traders have become much faster at consuming that data. This gives them an advantage over individual traders.
"There's no question about it," said Saluzzi. "There's something called latency arbitrage, which was debated -- we debated this for years and people thought that we were crazy. Now, post 'Flash Boys,' pretty much everyone knows it's a fact that you can pretty much see the price first and you can adjust the market."
Saluzzi said that high-frequency traders say they're market makers even though they have no customers. He does not agree that this is market making.
"That, in our opinion, has no business in this market," he said. "That's where the games start -- latency arb or rebate arb where they're trying to collect a penny or two, or a third of a penny. That has nothing to do with investing. That's not market making. That's not ETF versus futures. That's just garbage noise in the market that needs to go."
Disclosure: At the time of this writing, Louis Bedigian had no position in the equities mentioned in this report.
View Comments and Join the Discussion!
Posted-In: Benzinga #PreMarket Prep Joe Saluzzi Themis tradingEducation Tech Trading Ideas Interview General Best of Benzinga