4 Proven Trading Strategies You Can Learn In Just One Week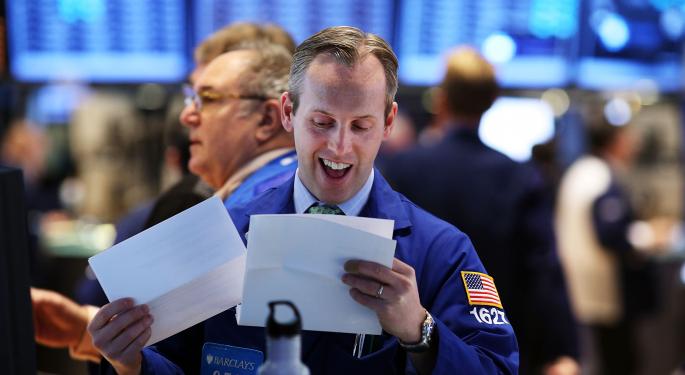 There is a wide variety of methods to trading, and choosing just one can never be enough.
Being knowledgeable across many different approaches will only better every trader's understanding of the market and the unexpected events that come with it.
How To Profit In A Bear Market
One important strategy to have is how to profit from the coming bear market. Due to the length of our current bull market, everyone seems to be waiting for the inevitable to come. Learning how to profit from these times will prevent traders from falling into the bear market pit.
How To Master Options Spreads
Did you know mastering credit spreads can maximize gains and also reduce risk? Although trading credit spreads is rare on Main Street, few traders realize its full potential. Obtaining the right techniques can help traders become comfortable with this form of trading and work toward Wall Street profit opportunities.
How To Swing Trade Momentum Stocks
Another useful method for traders to know is swing trading momentum stocks. Learning the risks and rewards of trading high beta stocks allows traders to react to momentum stocks as they occur, creating massive opportunities.
How To Use A Top-Down Approach
Additionally, traders can benefit from creating a lucrative technical analysis strategy, specifically by learning the top down approach. As mentioned, it's best for a trader to be familiar with a variety of approaches. This top down approach will allow traders to find profitable opportunities outside of just stocks and options.
Where To Learn
Whether you trade based on technical or fundamentals, or you focus on equities, options, ETFs or futures, there's a proven strategy for you at Marketfy's 2nd annual Traders Education Week.
Starting on Monday (September 22 at 4:30 p.m. EST), traders will learn the four strategies described above from some of Marketfy's top options and equities experts –- at no cost!
For those who can't attend the live presentations, don't worry! Registrants will receive free recordings and educational materials for all four of the presentations. Not to mention, attendees will receive access to special offers, access, promotions and freebies.
Marketfy's Traders Education Week has something for just about any trader. At no cost, what's the risk?
Register for this free educational event by clicking here.
View Comments and Join the Discussion!
Posted-In: Education General Best of Benzinga