Sangamo Biosciences, Inc. Is Preparing To Drop Big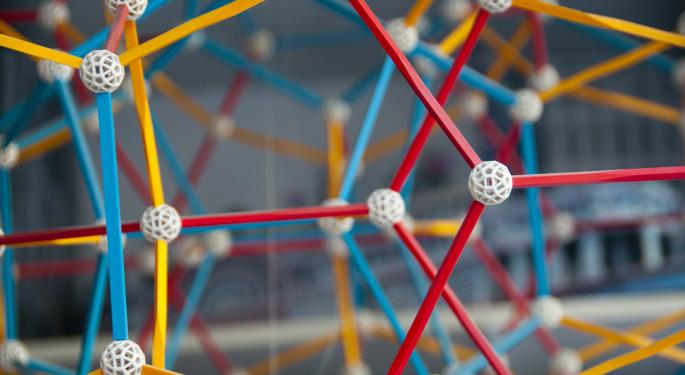 Investors may only notice a big move after it has occurred. The tendency is to then try to jump on board, only to find out that they missed the boat as the stock breaks back down.
Wouldn't it be nice to recognize a big move before it's over?
That's where basic technical analysis comes in handy. Isolating stocks with clear breakout and breakdown points can allow on investor to be ready when a big move potentially begins.
Related Link: 3 Cheap Biotech Stocks Analysts Love: Ohr Pharmaceutical Inc, Merrimack & Amicus
One biotech stock in particular that illustrates this perfectly would be that of Sangamo Biosciences.
The Company: Sangamo Biosciences, Inc.
Ticker Symbol: (NASDAQ: SGMO)
Sector: Health Care
Industry: Biotechnology
Sangamo is a clinical stage biopharmaceutical company that focuses on the research, development and commercialization of zinc finger DNA-binding proteins for gene regulation and gene modification in the United States.
The company has collaboration and license agreements with Shire International GmbH and Biogen Idec Inc., and strategic partnerships with Sigma-Aldrich Corporation, Dow AgroSciences, LLC, Open Monoclonal Technology, Inc., F. Hoffmann-La Roche Ltd and Hoffmann-La Roche Inc.
Take a look at the one-year chart of Sangamo with added notations: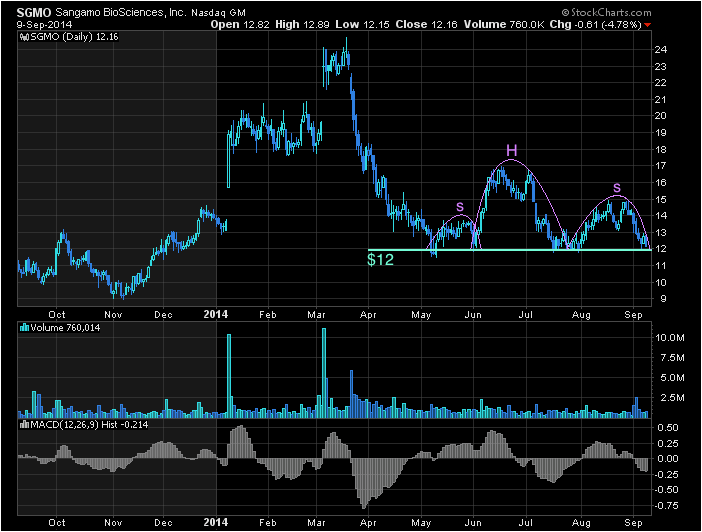 After Sangamo's vicious slide in March and April, the stock finally stabilized at $12. That same $12 mark has been a key area of support for the stock over the last four months.
Sangamo has also formed a common chart pattern known as a "head and shoulders" pattern. Typically, these patterns are more commonly thought of as reversal patterns, but they can also form as continuation patterns.
Confirmation of the pattern and the signal that Sangamo should be moving lower would be on a break of the $12 support that has been created by the head and shoulders pattern.
The stock closed Wednesday at $12.90, up 6.1 percent.
No matter a trader's strategy, capital preservation is always key.
Posted in: Short Ideas Health Care Technicals Trading Ideas General Best of Benzinga