Tips For Successful PreMarket And After-Hours Trading, Part 3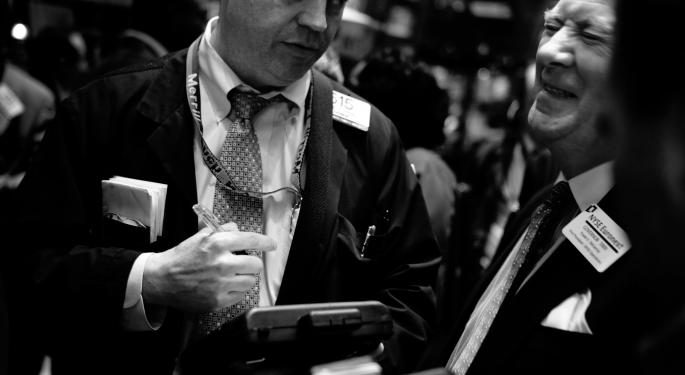 Premarket and after-hours trading are a mystery for many individual traders.
With help from Rob Friesen, Dennis Dick and Dan Steinberg of Bright Trading, this three-part series attempts to tackle some of the questions surrounding extended hours investing. The first part examined added risk and the second discussed preparation. This part looks at trading.
Testing Bids And Offers
Before taking a large position, traders are advised to test small lots and get a sense of the market reaction.
A key factor to measure is how quickly shares can be bought or sold; a stock with high liquidity is often a better trading vehicle. There are more opportunities to enter and exit the position, resulting in better execution prices.
Traders should also watch how order sizes in the stock change when the trade was placed or executed. If other orders stack up, it may show other traders have a strong opinion against you.
Related: 4 Things Every Beginning Trader Should Know
Highs And Lows
There may be opportunities in stocks that are continuing to make new premarket and after hours highs and lows. In this case, there is a higher probability that informed participants are placing the orders. The move could be driven by a fundamental change or key technical level. Traders can capitalize by playing into the move, or correction one that is overdone.
Extended hours highs and lows can also act as levels of support and resistance. Traders have been successful buying off support and selling on resistance. These levels are often relevant into the regular session.
Market Neutral Trading
One of the best ways to take advantage of extended hours anomalies is with pair trades.
The first step is to look for stocks that are highly correlated. When the correlation is broken, traders have been successful shorting the stock that moves higher and buying the stock that moves lower. Both legs of the spread should be locked in at the same time because the move can quickly revert, especially on or near the open.
Foreign companies often have greater premarket inefficiencies than U.S.-based companies.
With pair trades, the trader does not have to be directionally correct to be profitable. Because the stocks are highly correlated, they are likely to move together on the same catalyst. If both securities move higher, the hope is that the long position moves further than the short position and vice versa.
Posted-In: Bright Trading comments Dan Steinberg Dennis Dick Rob FriesenEducation After-Hours Center General Best of Benzinga
View Comments and Join the Discussion!